What are the most popular Drawing Games?
What are the new Drawing Games?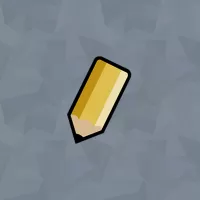 Play Free Drawing Games Online
Drawing games, although not as popular as some of the widely known action-oriented AAA-titles, manage to appeal to a relatively large audience of gamers who like to express their creativity, solve puzzles and interact with others while enjoying their favorite pastime. Such games can have various goals that the players are supposed to accomplish: it could be coloring, connecting the dots or trying to draw a certain word so that the others could guess what it is. No matter what you are looking for, on Kevin Games you will find a ton of great options for all ages.
If you are a parent, you might be looking for some good quality drawing games for kids. These titles will provide your child with all the necessary tools to start their journey into the world of artistic expression: coloring a princess's dress or a lion's mane could be the first steps towards becoming a real artist. It's important to start small: connecting the dots to finish a drawing or adding colors to monochrome pictures are perfect examples of how to help the kids find their own voice without making them feel overwhelmed.
Adults, on the other hand, will find that playing drawing games online can be just as entertaining as running around in team shooters or action RPGs. Join a lobby where one of the players is supposed to draw a word suggested by the computer and try to guess what that word is by looking at how it's being drawn in real time. This combination of puzzle-solving and artistic skills is an awesome way to unwind without feeling like you're wasting your time.
If you spend a couple of minutes browsing through our archive, you will find a ton of fun drawing games appropriate for all ages and audiences. Try some of them out and share your artistic talent with the world!
---
We carefully selected 16 of the greatest Drawing Games and made them available for you online for free.
This archive consists of browser games for desktops and mobile platforms as well as titles specifically designed for tablets and phones. Here you will find some truly amazing gems like Sketchful.io, Love Dots, Monsterland, Gartic.io, Drawaria Online, and tons of other awesome free games.
---
Also people ask about Drawing Games
Drawing games where you guess what it is.

Skribbl.io, DRAWar.io, and Gartic.io all revolve around sketching. One person depicts a word while others try to guess what it is in real time.

How to play drawing games?

Pictionary is a popular party activity where one person has to draw a secret word. Other participants have to guess what is being portrayed.

What are some drawing games?

Gartic.io, Skribbl.io, and Sketchful.io are great digital variations of Pictionary. All three are available for free on Kevin Games.