What are the most popular Snail games?
What are the new Snail games?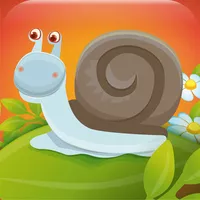 Play Free Snail games Online
Those creatures are so mysterious! They may lead you to unknown lands full of crazy residents. Plus, they teach us how to be chilled and awesome. Who wouldn't like having such a mentor, right? Reveal their secrets in the snail games online. We've found the best ones and put them in one place. Enjoy.
Portable like no one else
Just like mollusks carry their home, you may take this collection everywhere! It's possible as the content we publish is available both on PCs and mobile devices. Use this fact to your advantage. Why be bored and sad when you have such a powerful tool with you? Emerge yourself in the beautiful world of Kevin Games at any moment of your life. It covers all kinds of genres, themes, and categories. Grab it when you're heading to work or school. Use every spare second to build new empires and clash with enemies. Escape from the routine while on public transport or waiting in the line. Learn new things and find hobbies you've never tried. You may select any gadget that suits you better. The titles are adapted for laptops, Chromebooks, tablets, and smartphones.
Join the world of snail games free of charge
We never ask you to pay money for the fun. There is no need to generate an account or download some applications. Keep your private information secure and your data storage empty. Enter the bright universe of the coolest HTML5 creations. Trickiest puzzles, life-like simulations, cute arcades, and dynamic 1st view shooters wait for you. They are so unique and different but they do have one purpose. It's to make you more relaxed and happy! Instead of feeling low or lonely, play snail games. And check other options, you will love them. Get a true break from reality. See you!
---
We carefully selected 5 of the greatest Snail games and made them available for you online for free.
This archive consists of browser games for desktops and mobile platforms as well as titles specifically designed for tablets and phones. Here you will find some truly amazing gems like Snail Bob 8, Crazy Snail, Snail Bob 7, Elated Snail Escape, Super Snail Jungle Adventure, and tons of other awesome free games.
---