What are the most popular Dragon Games?
What are the new Dragon Games?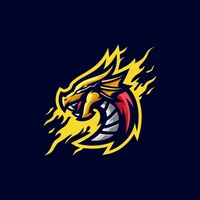 Play Free Dragon Games Online
Fantastic creatures have been a part of human history since its dawn. Giants, chimeras, and all manner of terrifying monsters have captivated imaginations for centuries. Artists drew them in their paintings, poets wrote epics about them. Today, those who wish to see magnificent beats return can play dragon games. Become a fearless knight slaying them honorably and saving kingdoms from their oppression. Befriend the good-natured ones and ride them high in the sky. Take control of the vengeful ones and destroy cities using their flaming breath. There is no limit to this captivating subject's potential.
Countless Treasures
Traditionally, these ancient flying lizards hide in caves guarding their precious riches. Kevin Games is not unlike such a trove, only no one is protecting it. It's filled with all kinds of gems waiting to be found. This category consists of many genres featuring dozens of memorable virtual worlds:
Side-view and top-down fire-breathing shooters
Realistic simulators of urban destruction
Intense multiplayer action and co-operative exploration
Puzzles and casual titles featuring the cutest versions of winged serpents
In this variety, anyone can find something suitable and get hours of entertainment. The universal theme fits all sorts of intriguing narratives and different playstyles.
Where to Find Dragon Games Online
When searching for interactive adventures on the web it's important to be careful. Many sites promise amazing experiences but the reality turns out to be a let-down. Too many ads, malicious software, uncomfortable interfaces are just a few examples. This portal was specifically built to provide easy access to top-quality in-browser gaming. Players won't have to download huge files or install another client on their devices.
Discovering something attention-worthy on the Internet used to be a chore. Exciting descriptions and demo-videos would often lead to paywalls or broken pages. Today, many developers offer their dragon games free of charge. Find an interesting option, click the link, and start a round in a regular tab. Explore the collection for days and experience glorious battles and magical moments. Become the hero or the villain depending on the mood and have fun.
---
We carefully selected 14 of the greatest Dragon Games and made them available for you online for free.
This archive consists of browser games for desktops and mobile platforms as well as titles specifically designed for tablets and phones. Here you will find some truly amazing gems like Dragon Creator, Dragon Flight Race, Flying Dragon City Attack, Tower defense, Dragon vs Mage, and tons of other awesome free games.
---