What are the most popular Duck Games?
What are the new Duck Games?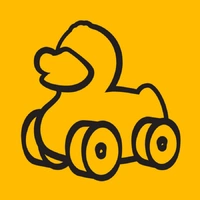 Play Free Duck Games Online
If you're looking for diversity, play duck games. This category unites different stories under one topic. The main characters get stuck and need your help to undergo various obstacles. Do what you can for little cuties and upgrade your abilities: cognitive, logic, etc.
Polish Your Reaction Skills
Some adventures are designed to hook you with the plot. But sometimes the gameplay is what really matters. In Cannon Duck, you have no idea why the bird must get into a muzzle. Only to dash into the sky. But it's not important. It gives you a chance to test your reaction speed. And improve it in a funny way.
Another cool title Duck Dash has a slightly different atmosphere but the same goal. It teaches you to choose the right timing and click only when you need to. If you manage to comply with these rules, your animal keeps running forward unharmed.
Improve Logic Through Online Duck Games
Many adventures are based on a riddle and have only one solution. Carefully hidden, these puzzles encourage players to think and find a way out. You'll:
deal with different combinations of pipes to create a water system
save duckling from the dog's teeth or cars' wheels
and even assemble elements to make pictures whole again
Whatever journey you choose, it'll rock. Tested by real players!
Additional Advantages
Duck Games are free. So, if you have an Internet connection, just launch them on your device. The deed won't lead to any charges.
The category is easy to access. The lack of downloading procedures makes it easier for users to dive into the fun.
The best picks are on Kevin Games. This portal checks titles before posting them. You will be offered digital entertainment that will surely launch on your gadget.
And if you're looking for something else, search for it on this website. The chances you'll find it are very high. All because there are a lot of options to choose from.
---
We carefully selected 9 of the greatest Duck Games and made them available for you online for free.
This archive consists of browser games for desktops and mobile platforms as well as titles specifically designed for tablets and phones. Here you will find some truly amazing gems like Resquack, Ducklings.io, Plumber Duck, Mother Duck and Ducklings Jigsaw, Help the Duck, and tons of other awesome free games.
---