What are the most popular Beauty Games?
What are the new Beauty Games?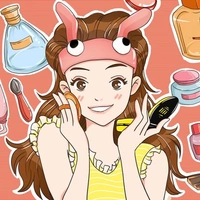 Play Free Beauty Games Online
Online beauty games are a group of digital adventures that are all dedicated to style. Get primed for enhancing all kinds of creatures' aspects. Face, outlook, hair, etc. But it's not only about that. Scroll down to know more about the collection. Or even better – dive into each journey to see for yourself.
Focus on Different Details
Whatever title you take, they're all related to fashion in some ways. The genre's most classical plot is to dress up models. The latter can be anyone: some like humans while others enjoy animals. Some adventures focus more on clothes or makeup. This collection even has an option to take a workshop under control. And produce lipstick and other beautifiers! If you want something totally odd, try Lady Tower. Here you're a pretty girl, who jumps on other persons' shoulders. All to form a column. What for? Join to find this out.
How to Play Beauty Games
The titles are super easy to control. All you do is choose the item you want to use. And then click your mouse on it to try it on. A tip: never hurry in any of these toys. Take your time to make the best decisions. Be it choosing a dress/makeup or solving puzzles, etc. In this way, you'll enjoy the process more. As well as perform way better.
3 Solid Reasons to Try
Beauty games are free of charge.
The collection is a treasure for those who like style-based titles. This topic is as neutral as possible. Besides, there is no violence.
Girls and boys learn to take care of themselves to look nice and fresh. Namely, how the procedures should be arranged, in what order, etc. Kids widen their scope and general knowledge. For example, they take part in production stages and mix ingredients to get different beautifiers.
Join the adventures on Kevin Games without prior downloading or installation.
---
We carefully selected 8 of the greatest Beauty Games and made them available for you online for free.
This archive consists of browser games for desktops and mobile platforms as well as titles specifically designed for tablets and phones. Here you will find some truly amazing gems like Baby Beauty Salon, Princess Beauty Salon, Pets Beauty Salon, Lady Tower, Princess Cosmetic Kit Factory Makeup Maker, and tons of other awesome free games.
---