What are the most popular Dead Games?
What are the new Dead Games?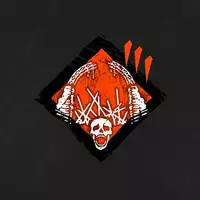 Play Free Dead Games Online
Throughout history, thinkers from different cultures have pondered on the subject of mortality. But the fragility of their own existence is overshadowed by the idea of the apocalypse. The possibility of the entire humanity dying out due to some catastrophic event is terrifying. However, there is also something oddly fascinating and intriguing about the prospect. Many works of fiction have tackled the subject over the years. But the most popular scenarios revolve around zombies. And thanks to modern technology, players can thoroughly explore them in virtual environments. Today, there are countless free dead games to choose from. In fact, they are so numerous that newcomers often don't know where to begin. This overview will highlight several subgenres that offer their own unique spins on the formula. Potential fans can read their descriptions and decide which ones are worth checking out.
Rising from the Grave
The very concept of reanimated corpses is unnerving on some deep level. Something that seized breathing long ago should stay that way. When armies of the undead start terrorizing suburban neighborhoods and cities, all hell breaks loose. Survivors have to do whatever it takes to save themselves and their loved ones. Kevin Games features a number of titles sharing this premise. Most fall into one of the following subcategories:
Classic first- and third-person shooters where the protagonist fights against hordes of flesh-eating monsters
Tower-defense strategies, where the goal is to protect outposts and important locations from waves of enemies
Casual endless runners and driving simulators that focus on escaping from horror-infested areas
Miscellaneous puzzles and brain-teasers with similar themes and esthetics
Together, these variations form a sizable selection to suit almost any taste. Through trial and error, everyone should be able to find something that appeals to them. Don't hesitate to experiment and step outside the comfort zone to discover wonderful hidden gems.
How to Play Dead Games Without Installation
Creative works are very labor-intensive and difficult to produce. Consistently meeting a high standard of quality requires time and effort. This is especially true of interactive entertainment, where both the gameplay and the presentation matter. Unsurprisingly, this is usually reflected in the price. But developers have other methods of monetizing their products. By publishing them on websites like this one, they receive income from ad revenue. Consumers, on the other hand, get to have fun for hours without paying anything. All they need to do is open this page in Chrome, Firefox, or another client. Browse the desired section of the catalog and click on any thumbnail. The main menu should load shortly in a regular tab. Press Start to begin the playthrough and get ready to annihilate thousands of foes.
Become a ruthless slayer of mutants and put the deceased back to rest. Build and defend sturdy barricades and try to live through another night of bloodshed. Enjoy the most comprehensive collection of dead games online and have a blast.
---
We carefully selected 3 of the greatest Dead Games and made them available for you online for free.
This archive consists of browser games for desktops and mobile platforms as well as titles specifically designed for tablets and phones. Here you will find some truly amazing gems like Into The Dead Trigger, Zombie Gunpocalypse 2, Dead Paradise 3, and tons of other awesome free games.
---