What are the most popular Hero games?
What are the new Hero games?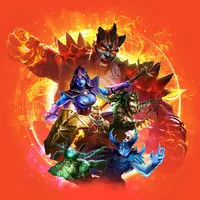 Play Free Hero games Online
Each generation has its own heroes. What if someone starts to bring them all together? We kind of did it. Welcome to the world of the coolest hero games online. Different epochs and even universes present the best of their people (and other creatures). You're invited to share their ups and downs. Help them save the world for the hundredth time.
Enter the superheroes club
Archers, knights, ninjas - what could they have in common? It's the ability and the intention to render justice. Wouldn't it be awesome to join such a bright company? Today it's a matter of a few clicks. Rescue the weeks and punish the evil. Apply your superpowers to solve global issues. Bring the piece back to cities. Complete the trickiest missions, take part in the craziest fights, and have fun!
Explore the best hero games free of charge
The content we publish on our website costs you zero cents. You won't have to download and install any applications. There's no need to pass registration as well. Keep your private data secure and your data storage - available for other things.
Take the Kevin Games with you
Use any type of device to start the adventure. The titles are adapted for varied platforms. No viruses or lags are included. Almost any gadget (even with average characteristics) is ok. You may select the one you prefer better. Whether it's a laptop, a Chromebook, a mobile phone, or a tablet the connection is smooth. Make sure it has a pre-installed compatible browser. This is all you need to play hero games wherever you are at the moment. Begin the unforgettable journey now. Good luck!
---
We carefully selected 7 of the greatest Hero games and made them available for you online for free.
This archive consists of browser games for desktops and mobile platforms as well as titles specifically designed for tablets and phones. Here you will find some truly amazing gems like Jump The Birds, Brave Warriors, Treasure Knights, Chibi Hero Adventure, Hero Runner, and tons of other awesome free games.
---