What are the most popular Kill games?
What are the new Kill games?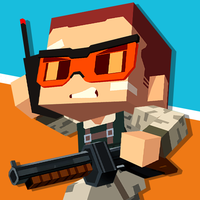 Play Free Kill games Online
When you feel annoyed, angry, or even enraged, it's important to let the steam out. Digital entertainment is a great way to do it. Relax with online kill games. What's unacceptable and violent in reality is encouraged here to win. Dive into crazy settings, destroy monsters or hunt human beings. The category has an option for any taste!
Basic Gameplay Principles
Get primed to do absolutely any mad task. For example, what about munching fully armed soldiers? Creep around, sneak closer and devour their brains. Or take on the role of special forces officer and fight off zombie waves! Whatever the plot, you complete missions and get a reward. Which you invest in the character to become even stronger.
Play Kill Games and Have Fun
It's possible to enjoy the titles alone or with your pals. Take turns, show off your skills, and complete rounds with higher scores than your opponents. Are the gameplay mechanics difficult? Absolutely not. They are easy to grasp, with every button conveniently located on the keyboard.
However, the rounds get trickier. Get primed to click controls with better accuracy to win. The first matches are usually no big deal. They are tutorials to show you the basics, with clear instructions on what to do. In Kill Zombie, you just follow the arrows that guide your every move. But later, the complexity will set your mind racing. Where to shoot to cut the rope and smash the monster with a rock? It's a great brain workout.
Are Kill Games Free?
You won't have to pay anything to enjoy the adventures. They are posted on Kevin Games, a website that focuses on browser entertainment. It means they're available:
Online
Free
Without downloading, installation, or registration
Come to the portal and check for yourself.
---
We carefully selected 10 of the greatest Kill games and made them available for you online for free.
This archive consists of browser games for desktops and mobile platforms as well as titles specifically designed for tablets and phones. Here you will find some truly amazing gems like Kill Virus, Assassin Killer, Zombie Slasher, Kill the Zombies, Kill Zombie, and tons of other awesome free games.
---