What are the most popular Elephant games?
What are the new Elephant games?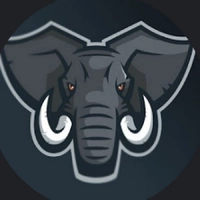 Play Free Elephant games Online
We have prepared a special category of online elephant games. All adventures are dedicated to only 1 topic. But this doesn't mean they're all the same. They have different gameplay and genres. While some are classical jigsaw, others are brain-teasers. Whatever you take, it's sure to be implemented in an interesting way. Just try a few!
2 Types of Titles
Lots of people like puzzles. But it's not convenient to buy new ones after you complete them. This is why digital toys are the best solution. Each entertainment option gives you several images to work through. For example, there are 12 in Elephant Silhouette Jigsaw. In addition, you can decide how many pieces to cut the image into. It's perfect in the context of getting new skills. Users may feel one day that they're up for more and switch to complicated levels.
You'll also find cool brain-teasers to train your logic. In the Snoring Elephant Puzzle, you're tasked to use the right combination of animals. Wake the sleeping main character! However, it's not that easy. Each creature has its own ability. While a pig can only roll, a zebra jumps at 1 place. Will you find a way to complete numerous rounds?
3 Reasons to Play Elephant Games
You don't have to download anything. The toys are HTML-powered and run through a browser.
Kind content with no violence present.
Suitable for any age. You can adjust the complexity both for kids and older people.
A pleasant topic for anyone's taste.
Useful for motor skills and brain development.
The Most Vital Advantage
Elephant games are free for everyone. Just open it from your browser and start having fun! However, be careful when choosing a portal to get entertained. Some may have viruses to infect your device with. This is why try only reliable websites. For example, Kevin Games.
---
We carefully selected 5 of the greatest Elephant games and made them available for you online for free.
This archive consists of browser games for desktops and mobile platforms as well as titles specifically designed for tablets and phones. Here you will find some truly amazing gems like Snoring Elephant Puzzle, Elephant Silhouette Jigsaw, Snoring Elephant Puzzle (Transilvania), Kids Animal Fun, Sweet Elephants Jigsaw, and tons of other awesome free games.
---