What are the most popular Dolphin Games?
What are the new Dolphin Games?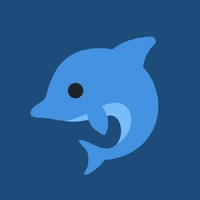 Play Free Dolphin Games Online
Dolphin games online is a series of popular browser-based adventures. Created for fans of sea creatures, it offers lots of unbelievable activities. Such as using objects to boost you, jumping high, and almost flying. All that attracts visitors who come to look at the marvels you perform. Are you ready to be in the center of it all?
Gameplay Mechanics
To control the animal, use arrows or WASD buttons. It may seem to be simple but directing a dolphin is a tricky part. You need to feel the way it moves and predict the height of jumps. And sometimes the right timing plays a role and determines your success. A tip: use the first round as a training area to learn the maneuvering patterns.
Wet Settings in Dolphin Games Free
Every title features a water show. The main objective is to perform stunts and get a full-fledged salary. Which you are given at the end of every performance. As you make tricks, the trainer may be happy or annoyed with your results. If you do well, you get fish bonuses. But if you are too slow and clumsy, you are left with nothing. Plus some visitors will leave. So, pay attention to the objects that appear in the water and make smart moves.
Let's Get Down to the Equipment
As there are a lot of rounds in each title, you'll interact with numerous challenges. The standard set consists of hoops, beach balls, and hurdles. Then you'll also meet trampolines, nets, pins, water cannons, and so on. They are combined in crazy sequences, becoming more complicated with each new try. Handling them is not easy. But it wouldn't be interesting otherwise, right?
Enjoy your Reward
Scoring takes place at the end of each performance. Good tricks and happy visitors result in more in-game coins. Which you spend on shopping, of course. The list of items offers cute clothes and even new characters. If you play dolphin games, you'll also have a chance to control other animals. Some of them are even from fairytales! Find out which ones yourself. Come to Kevin Games to enjoy the adventures. It is a platform with high-end security policies. They guarantee a safe environment for having fun with on-screen toys.
---
We carefully selected 9 of the greatest Dolphin Games and made them available for you online for free.
This archive consists of browser games for desktops and mobile platforms as well as titles specifically designed for tablets and phones. Here you will find some truly amazing gems like My Dolphin Show 5, My Dolphin Show 7, Dolphin Dice, My Dolphin Show 6, My Dolphin Show 4, and tons of other awesome free games.
---