What are the most popular Ski-Fi Games?
What are the new Ski-Fi Games?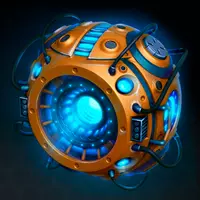 Play Free Ski-Fi Games Online
Science fiction is one of the most exciting settings in literature, film, and media. Unsurprisingly, it is also very prominent on the gaming market. Audiences from all around the globe are fond of sci-fi games, both online and offline. Being able to visit fascinating futuristic worlds and interact with their environments is absolutely amazing. Moreover, the developers can unleash their imagination and explore countless mind-blowing concepts. Travel to distant galaxies, investigate breathtaking space anomalies, and uncover their secrets. Control advanced vehicles to navigate intricate dystopian cityscapes and traverse dangerous obstacle courses. Engage formidable foes in intense firefights and annihilate them with devastating weapons. Those interested in these and other related themes should read the overview below. It will convey the impressive scope of what the category has to offer.
Scifi Fan's Paradise
When it comes to diversity of experiences, this niche is unparalleled. The entertainment potential is infinite, and the general level of quality is well above average. Kevin Games carries hundreds of titles that fit the description in the following subgenres:
First- and third-person shooters that take place in the future
Side-scrollers, platformers, and metroidvanias
Turn-based and real-times strategies and RPGs
Driving and flight simulators featuring cutting-edge means of transportation
Miscellaneous puzzles, brain-teasers, and graphic adventures with an appropriate style
The number of noteworthy options is staggering. In such a wide assortment, anyone can easily find something to suit their taste.
How to Play Sci-fi Games Without Downloading
Due to the popularity of the subject, the competition in this segment is quite stiff. It's no longer enough to publish a competent product. Creators have to think outside the box in order to attract the players' attention. But gameplay gimmicks and vibrant visuals aside, there is another way to appeal to consumers. Some companies forego conventional monetization strategies altogether. Instead of setting steep prices, they display short ads in the middle of every session. As a result, gamers don't have to pay anything at all. This website hosts a comprehensive collection of web-friendly apps that work without installation. Browse the desired section in Chrome or Firefox, and click on any thumbnail. The main menu should load directly in the browser tab. Turn off ad-blocking plugins to maximize performance and have unlimited fun.
It's perfectly natural to live in the present and cherish the past. But what separates humanity from other species is the ability to envision what lies ahead. Contemplate dozens of mind-bending ideas and expand the horizon of possibilities. Enjoy numerous awesome sci-fi games for free and never look back.
---
We carefully selected 5 of the greatest Ski-Fi Games and made them available for you online for free.
This archive consists of browser games for desktops and mobile platforms as well as titles specifically designed for tablets and phones. Here you will find some truly amazing gems like SpaceUgh!, The Last Man, Galactic Traffic, Cyberpunk World: Resistance, Rage Quit Racer, and tons of other awesome free games.
---