What are the most popular Roblox Games?
What are the new Roblox Games?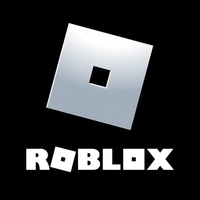 Play Free Roblox Games Online
The landscape of computer entertainment constantly shifts in unexpected ways. Some ideas turn out to be revolutionary and change the situation forever. That's exactly what happened when the early enthusiasts released their first Roblox Games online. Despite their awkward style and clunky implementation, they turned out to be very engaging. Kids all over the globe could create their own experiences or enjoy someone else's. Since then, millions of people have joined the cause. What is it that makes this unique phenomenon so appealing? Let's try to answer this question and provide a few vivid examples.
Limitless Potential
Essentially, people who play Roblox games form a giant Internet community. The interaction revolves around a product that is more of a tool than anything else. It can be described as a simplified engine with a number of instruments. Think Minecraft worlds with their own environments and rules, just with more flexibility. In this case, developers control not only the level design but also the core mechanics. As a result, it's possible to build shooters, racing simulators, role-playing adventures, and more. Nevertheless, there are certain aspects that all the cool Roblox games have in common:
Simple 3D graphics that look decent and run well on almost any device
Universal library of assets, objects, and sound effects present in most works
Responsive touchscreen, gamepad, mouse and keyboard controls
Hilarious animations and adjustable semi-realistic physics
This solid foundation makes the process of development very accessible for newcomers. At the same time, the available adjustments and tweaks encourage outside-the-box thinking.
How to Find Good Roblox Games
Today, there are millions of options readily available to anyone interested. They are as diverse, inconsistent, and unpredictable as their creators. Some are in rough shape, others are unbelievably polished. This highly uneven selection is part of the appeal. It's very easy to sort by popularity and find the most famous entries. However, digging deeper in search of hidden gems is also extremely rewarding. Keep in mind that there are no filters preventing users from designing their own titles. Most never finish what they started, but once in a while, true legends rise. Old Roblox games that have stood the test of time still attract wide audiences. Fresh additions appear regularly and need adventurous pioneers to give them a fair chance. Together they form an ecosystem or even a miniature universe of amusing activities. Stick to the beaten paths to always get consistency and top quality. Travel to the fringes and discover wild, weird, and fascinating places unknown to anyone. Perhaps, somewhere out there an unrecognized genius is working on their ultimate masterpiece.
Horror (Scary) Roblox Games
Naturally, the first thing players seek out is something to tickle their nerves. Building tension is an art form that is very difficult to master. Achieving a high degree of suspense in a cartoonish environment seems impossible. Nevertheless, talented worldbuilders find ways to do that and accomplish spectacular results. Scariest Roblox games use the contrast of goofy visuals and terrifying atmosphere to their advantage. Blood, darkness, and glowing red eyes look eerie and out of place. This creates an uncanny effect that makes the subjects feel uncomfortable from the get-go. The list of Roblox scary games is large, but there are a few standouts. Alone in a Dark House is a thrilling murder mystery. Dead Silence shows pretty disturbing scenes from a first-person perspective. Zombie Attack is about defending the base from waves of flesh-eaters. Of course, these are only the tip of the iceberg. Some of the best horror games on Roblox are not widely known. Browse the category for more dread, anxiety, and other chilling sensations.
Games Like Roblox
The popularity of the franchise was bound to spawn countless clones and alternatives. To be fair, some attempts were more successful than others. There is plenty of hype around them and consumers appreciate the added variety. At any rate, the competition is always good for the market. Don't hesitate to try similar engines that allow users to generate their own content. Just remember that fun Roblox games keep popping up constantly. Dominate enemies in casual and tactical FPS. Land on distant islands, seek food and shelter, build bases on survival maps. Join other fans in worlds inspired by famous anime and manga. Become an all-powerful industry tycoon in charge of a giant theme park. Participate in epic battles and recreate events from history and media on roleplay servers.
The sheer number of free Roblox games is staggering. The medium opens up so many possibilities for artists, designers, and fans alike. Don't miss out on one of the richest sources of virtual entertainment in existence. Try something new every day and never run out.
---
We carefully selected 8 of the greatest Roblox Games and made them available for you online for free.
This archive consists of browser games for desktops and mobile platforms as well as titles specifically designed for tablets and phones. Here you will find some truly amazing gems like Kogama Escape from Prison, Kogama Adopt Me, Kogama Dungeon Run, Mountain Climber, Real PvP, and tons of other awesome free games.
---