What are the most popular Simulation Games?
What are the new Simulation Games?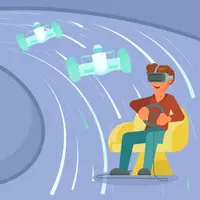 Play Free Simulation Games Online
Is it possible to do something really challenging if you've never done it before? For example, can an ordinary person perform a brain transplantation? Can someone with no license ride a bike like a pro? Well, there is an easy way to do those and other cool things. It's called simulation games online. They open a whole new world of possibilities. Plus, they are so much fun!
Best Choice Ever
A good simulator brings you a lifelike experience. We've collected the best ones. Choose from a wide range of options. Make your boldest dreams come true. Become a doctor, a pianist, or a highly paid engineer. Land an airplane safely with hundreds of passengers. Operate a military helicopter. Use a huge truck to bring cargos on time. After all, just spend a day off like Caesar, the Emperor used to. Why not?
Go Wild With Kevin Games
Animalistic simulators make a quite big subcategory. Learn anything you wanted to know about wild nature. gathered them all. Racoons, tigers, dogs, horses wait for you to become one of them. With a help of awesome graphics they will tell you all the secrets. And if the real world is not enough, there is always a Dragon Simulator!
Play Simulation Games Anywhere
Seems like we've found a nice way to spend time. Is it free? Sure it is. You won't even need to download any software. Just pick up a title, press Start, and enjoy. The simulators are available on different platforms. Use a PC, a mobile device, or even a chromebook. Go and live a couple of hours as a cute panda. Or save lives. Enjoy the best simulation games free and safe. We promise you'll love it.
---
We carefully selected 50 of the greatest Simulation Games and made them available for you online for free.
This archive consists of browser games for desktops and mobile platforms as well as titles specifically designed for tablets and phones. Here you will find some truly amazing gems like Doge Miner, Zombie Armaggeddon, Funny Battle Simulator, Miami City Crime Simulator City Mafia War, Parking Adventure Game, and tons of other awesome free games.
---