What are the most popular Sports Games?
What are the new Sports Games?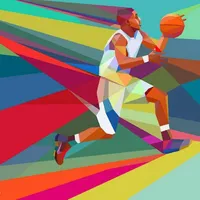 Play Free Sports Games Online
Nowadays cool and fun activities are much more available. You can play sports games without leaving your house. As it should be, you get the competition vibe, and the opponents. You're integrated in the process. And, at the same time, you are a spectator. Everything that is cool about sport is on this page. Just pick out any of the carefully selected titles. They are designed for true sports fans.
One Spirit, One Win
Kevin Games invites you to the hall of fame. Be the best in the field, on a track, on a court. You'll either make a part of a team or compete as an individual. It depends on a type of sport. Also, each one's got its own rules you must follow. So you can play sports which you're a fan of. If you're big on running, swimming, riding, etc - there are options just for you. Or try and learn something new. Anyway you'll have an amazing time.
Join Any Sports Games Online
Browser sport-events are just as fun as offline championships. You get the adrenaline and lots of emotions. There are winners and losers. Plus, we've got 2- and multiplayers for you to share the fun with mates. Just what is needed between seasons and playoffs. Invite your friends to play volleyball, basketball, soccer, or cricket. Challenge gamers from all over the world. Set new records and break the old ones.
Enjoy Sports Games Free
There is no need to install any software. Check the compatibility of your browser and go. The games can be run on PCs, phones, tablets, chromebooks. No registration or hidden payments - only fair play. Good luck!
---
We carefully selected 110 of the greatest Sports Games and made them available for you online for free.
This archive consists of browser games for desktops and mobile platforms as well as titles specifically designed for tablets and phones. Here you will find some truly amazing gems like Body Race Fat 2 Fit, Volleyball Match of Pills, Mini Bowling 3D, Bikosaur, Fitness Workout XL, and tons of other awesome free games.
---