What are the most popular Trivia games?
What are the new Trivia games?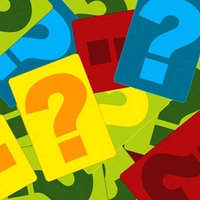 Play Free Trivia games Online
The digital entertainment industry and its end-users usually separate computer gaming from traditional pastimes. Tabletops, cards, and quizzes are often considered lower forms of amusement. However, those who follow this line of thinking are misinformed. Trying out trivia games free of preconceptions usually surpasses expectations. Virtual counterparts of real shows and competitions get very inventive with their approaches. Step into the shoes of a contestant on a famous TV network. Demonstrate a thorough knowledge of various subjects, facts, and personalities. Win incredible sums, take first prizes, or outsmart rivals in multiplayer matches. Discover dozens of amusing products that provide countless hours of fun.
Bottomless Well
What's great about this category is how much variety it has to offer. Kevin Games features a great number of titles that favor thinking over mashing buttons. Some recreate existing formulas, others reinvent them in unexpected ways. Here are a few examples:
Classic Millionaire and Jeopardy-like experiences
Miscellaneous puzzles that require familiarity with specific subjects and themes
Original adventures where answering questions directly affects the characters
The best part is that the players can customize their playstyles in various ways. Select single or multiple-choice, true or false, enable or disable time limits. It all comes down to personal preference. Get rid of the frustrating aspects and leave only the best parts intact.
Where to Find Trivia Games Online
These types of titles tend to be very easy on the hardware. They have minimal requirements by design so that even slower computers could run them. It's not even necessary to download or install them on the device. Explore this site's collection, find a suitable option, and launch it directly in the tab. Use the mouse cursor to navigate the interface. If the controls are more complicated follow the on-screen instructions.
It's time to shake things up and have a challenging mental workout. Play trivia games regularly and let the brain operate at its full capacity. Answer tricky questions about history, geography, literature, and politics. Show off an extensive understanding of science and dive into the depths of celebrity gossip. Discover new levels of interactivity and experience the medium like never before.
---
We carefully selected 8 of the greatest Trivia games and made them available for you online for free.
This archive consists of browser games for desktops and mobile platforms as well as titles specifically designed for tablets and phones. Here you will find some truly amazing gems like Nerd Quiz, Trivia King, Trivia.io 2, Trivia Crack 2, Trivial.io, and tons of other awesome free games.
---
Also people ask about Trivia games
How to win trivia games?

Extensive knowledge of the subject matter is key. But there are a few tips that can help: Try to choose the topics that you are well-versed in, Ask friends for help, Eliminate the obviously incorrect options first, Use logical thinking to deduce or guesstimate the answer.

What is trivia games?

The goal of trivia competitions is to correctly answer series of questions. They are typically based on peculiar but unimportant facts. The topics include celebrities, media, popular culture, and other general knowledge.