What are the most popular Solitaire Games?
What are the new Solitaire Games?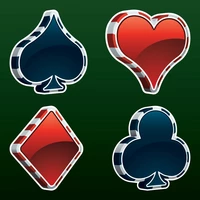 Play Free Solitaire Games Online
The essence is that the player uses cards. Following to the established rules and pursuing a certain goal. This goal can be achieved due to the intellectual abilities of the player. It sounds pretty easy but... The random card makes it less predictable. Many people like that. It is the randomness that allows using solitaire games for the purpose of divination.
Each of us is familiar with this "time killer". Not a little working and free time was spent on this extremely addictive thing.
It is not clear why it is so addictive. It would seem the usual layout of cards and nothing more. But this all has a twist. For its apparent simplicity it also has complexity. Or to put it another way – a deadlock. It happens so that there is a closed card and it cannot be released. And this prevents completing the layout.
Many large companies have deliberately removed the game from the Windows software package. So that employees do not play it at work. What can I say, it's probably a problem for many employers. It does not just interfere with the work process but can significantly reduce employee's efficiency. But today, the question of how to solve solitaire no longer exists.
The rules of the solitaire games free
The described version is simple, from the deck, which is located above in the left corner. The cards are laid out one by one. Not three, as in the complex version. And even then, in this Kevin Games version, there are difficulties. This certainly makes it fascinating and in some ways even a gamble.
The game is played out of fifty-two cards in seven columns. Cards are located as increasing from one card in the first column to seven in the last. The player's task is to lay out all the cards on the aces. Which are previously stacked in places above on the right side.
To do this, you need to open the cards that are flipped upside down. Move the cards from one column to another. Stacking them in descending order from the highest card to the lowest. Also remember that red suits are not placed on red suits in this case. As well as black suits - alternation is mandatory. For example, there is "ten of hearts" under it you can put only a "nine of spades" or "clubs". Four aces of different suits are placed separately and cards from deuce to the king are placed on them. Just one wrong combination in solitaire games online can doom the whole session. So think one step ahead.
---
We carefully selected 13 of the greatest Solitaire Games and made them available for you online for free.
This archive consists of browser games for desktops and mobile platforms as well as titles specifically designed for tablets and phones. Here you will find some truly amazing gems like Addiction Solitaire, Solitaire 13in1 Collection, Classic solitaire, Solitaire, Klondike Solitaire, and tons of other awesome free games.
---
Also people ask about Solitaire Games