What are the most popular Mahjong Games?
What are the new Mahjong Games?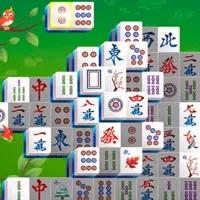 Play Free Mahjong Games Online
Mahjong is an intellectual game. Because first you need to think and mull there. Moreover, it improves your memory and helps to gain attentiveness and observation skills. In addition, to play Mahjong games means to improve your skill of reading. You need to look through the game field quickly. This experience is necessary for reading fast.
The history of games
Mahjong has come from China. Traditionally it is played by four people. They lay out particular small plates one after another. Of course, there are different types of this game. The most popular one can be played now on a laptop alone.
How to play
Mahjong is a pair-matching puzzle. On a game field you see a lot of tiles with pictures. Some of these tiles lay on top of others. A player has to find 2 similar plates. To be more specific, plates with similar pictures. When he chooses one tile, it lightens up. When a player finds another similar plate, it also lightens up. But with a different color. Nevertheless, there are playing dices, which firstly have to be unblocked. Only then they will be available to click on them. After completing a level, a player can choose another one. Steps are different because tiles form various shapes. That's why, levels become more difficult. Moreover, every level provides hints.
Where to find Mahjong games free
It's more convenient to play online. You can do it everywhere if your smartphone is with you. The Internet suggests a lot of sites with games. However, Kevin Games stands out from them. Here you'll find a large variety of Mahjongs, all of them are entertaining. Also they are of a good quality. Choose the game you like and enjoy it!
Different types of games
These online games are divided into 2 groups. They could have a time limit or score points. When a player possesses some particular time, he needs to finish the level within these minutes. Speed is important. But if a game focuses on a score, there are no time limits. A player just needs to find similar tiles. However, a stopwatch can be included, and then players have to finish the step faster. Less time will give them higher points.
To sum up, Mahjong is a unique game. It is played by a lot of generations. However, it still stays popular because of a good influence on people's brain. Mahjong games online are a good way to relax and gain useful skills. Moreover, you don't have to leave your laptop. Be smart and enjoy playing them!
---
We carefully selected 20 of the greatest Mahjong Games and made them available for you online for free.
This archive consists of browser games for desktops and mobile platforms as well as titles specifically designed for tablets and phones. Here you will find some truly amazing gems like Easter Trople Mahjong, Triple mahjong, Mystic Mahjong Adventures, Mahjong Shanghai Dynasty, Paper Block, and tons of other awesome free games.
---
Also people ask about Mahjong Games
What is Mahjong games?

Modern Mahjong games are puzzles where the goal is to find matching tiles in a randomized layout. Some are inaccessible at first. Remove the top layer to reveal the pieces underneath. Continue until the board is clear.

Where to find Mahjong Games free?

Kevin Games has a wide assortment of free Mahjong games to suit any taste.