What are the most popular Pandemic games?
What are the new Pandemic games?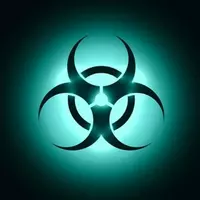 Play Free Pandemic games Online
When you're not allowed to go outside here comes video gaming. In a trio with films and books, it solves a whole bunch of issues. Use this effective tool to fix your mood. Discover your new favorite pandemic games online on this page. They are totally worth a shot for many reasons.
They cost zero cents
While the subscription to cinema platforms is quite expensive this experience is not. Actually, not a single cent of yours will be spent here. You may use any type of device with the pre-installed browser. A laptop, a smartphone, a tablet, a Chromebook is ok. Meet the well-known characters and learn new names. Give your wallet a bit of the rest it deserves.
The pandemic games free you from stress
News about the virus spreading is everywhere. It takes away a lot of our attention and strength. Get distracted for a while. Relax and have fun. Restore your inner sources while facing challenges and exploring locations. Let the steam off in the 1st view shooters. Chill for a while collecting puzzles. Reveal the secrets of famous arcades. Be the first who hears the freshly released stories. Such an activity suits the quarantine measures perfectly. You can do it from the comfort of your place, staying safe and secure. No mask is required.
You don't feel lonely on Kevin Games
Join the worldwide community of gamers from different parts of the earth. Share the experience with your mates in 2-player modes. Communicate, cooperate, and compete. Find out you're not the only one escaping from reality. Discover new hobbies and improve your skills. Apply logic, strategy, and real-world physics to complete the missions. Play pandemic games on our website and take care of yourself!
---
We carefully selected 4 of the greatest Pandemic games and made them available for you online for free.
This archive consists of browser games for desktops and mobile platforms as well as titles specifically designed for tablets and phones. Here you will find some truly amazing gems like Mission Coronavirus, Pandemic Game Over Jigsaw, Corona Virus Attack, Coronavirus Slide, and tons of other awesome free games.
---