What are the most popular Jump Games?
What are the new Jump Games?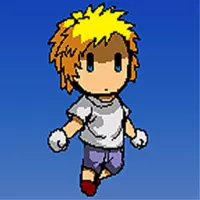 Play Free Jump Games Online
Traversal-based gameplay has existed since the dawn of electronic entertainment. The very process of navigating virtual environments, avoiding traps, and overcoming hurdles is inherently fun. But these days, developers tend to treat it as an afterthought while prioritizing action instead. Thankfully, there are still plenty of worthy jump games online that can scratch that itch. Unlike their trendier counterparts, they revolve entirely around navigation, parkour, and other movement-related techniques. The only problem is identifying them among countless formulaic shooters and brawlers. This overview of the niche will help its fans find what they are looking for. Read on to discover several prominent variations that are worth checking out.
The Sky's the Limit
The category in question encompasses a large variety of subgenres. Despite having similar controls, their mechanics vary quite significantly. Depending on personal tastes and preferences, players might want to consider the following options:
Traditional side-scrollers with a heavy emphasis on agility and athletic skills
Multiplayer obstacle courses and other jump games for friends and random users to compete in
First- and third-person 3D platformers that involve hopping between suspended blocks without falling
Casual endless or procedurally generated runners
Physics-based puzzles where jumping is an essential aspect of problem-solving
The range of choices is surprisingly vast and diverse. Those unsure as to what they might like can simply try every playstyle personally. Each has a unique charm and comes with its own set of advantages. Don't hesitate to experiment and keep an eye out for something new and exciting.
How to Play Jump Games Without Downloading
Ambitious sandboxes with impressive graphics and rich storylines are notoriously expensive to produce. By contrast, simple interactive adventures with a minimalist style are far less labor-intensive. More often than not, their creators expect a lot less in terms of compensation. They publish their works on content aggregation websites for everyone to enjoy. All the consumers have to do is watch a couple of ads between the sessions. The revenue supports both the studio and the publisher. Sites like Kevin Games carry comprehensive collections of products that cost absolutely nothing. Users get to indulge in unlimited playtime and multiple playthroughs wherever they are. To access the desired entry, browse the relevant section and click on its thumbnail. Chrome, Firefox, and other popular clients should be able to load the app without issues. Once the main menu appears, press Start and use the mouse and keyboard normally. Turn on the full-screen mode using the F11 key.
Become a fearless daredevil and perform incredible leaps without hesitation. Set mind-blowing distance records, drop from dizzying heights, and land with grace and precision. Explore the most extensive catalog of jump games for free and have a great time.
---
We carefully selected 19 of the greatest Jump Games and made them available for you online for free.
This archive consists of browser games for desktops and mobile platforms as well as titles specifically designed for tablets and phones. Here you will find some truly amazing gems like Pixel Hardcore, Pony Fly in a Fantasy World, Pop Ball, Red and Blue Cats, The Cave, and tons of other awesome free games.
---