What are the most popular Love Games?
What are the new Love Games?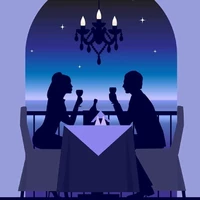 Play Free Love Games Online
So many songs, films, paintings are dedicated to this feeling. People try to describe it since they've got the ability to express themselves. It is all about love: games online are just another instrument helping to understand it.
All Around Us
This category is for everyone, just like the devotion itself. If you're smitten with someone, it brings you joy. Feeling lonely? It'll cheer you up. Have your heart broken? There is a reminder for you: everything's going to be better! Just chill and relax, and let the power of the game do its magic. Your mood gets better with every second here. Isn't it lovely?
Play Love Games, Not With Feelings
Dress-ups and romantic RPGs make a huge part of this set. Seems logical, especially for girls. When you like someone, your first intention is to look like a million bucks. Then you want to just go and see the reaction. Flirt, talk, go on dates, send sweet messages. In other words, enjoy yourself and your digital relationships. With Kevin Games it's possible to pause them or reboot at any moment. Why can't we do this in real life?..
Plus, there is such a thing as an obsession. Not so good for everyday life, but just perfect for exciting gameplay. Tired of cuteness and heart emojis? We've got something for you. Here are the stories of chasing, kidnapping, ghosts, and other creepy stuff. All of this will make you feel so special. Try to survive and tell them to your grandkids.
Love Games Free And Safe
All titles are available on different platforms. Use a PC, a mobile device, or a chromebook. You don't have to install anything. Everything is free and safe. Good luck, big love!
---
We carefully selected 13 of the greatest Love Games and made them available for you online for free.
This archive consists of browser games for desktops and mobile platforms as well as titles specifically designed for tablets and phones. Here you will find some truly amazing gems like Nurse Kissing, Love Tester 2, Love Dots, Basketball Kissing, Love story, and tons of other awesome free games.
---
Also people ask about Love Games
What is love games?

Love games are interactive dating simulators where the goal is to charm a virtual partner.