What are the most popular Color games?
What are the new Color games?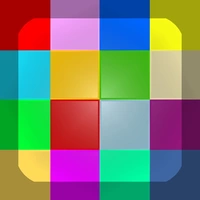 Play Free Color games Online
Stimulating the cone cells in your eyes brings so much fun! Wait, what? Don't worry, you're not mistaken about the page. This was a fancy science-like way to say: let's play color games! Grab the palette, here we go.
Reasons to start exploring this category now
It's for everyone.
People of all ages, genders, and preferences love it. Shooters might be too tense for someone. Simulations require certain skills. Puzzles are cool, but can we just give our brains a little bit of rest? Here it's all about chill and relaxation.
You still get trained.
Yes, you do - in the most unobtrusive way possible. Saturating all those pretty pictures sharpens an entire list of your skills. Use Kevin Games to improve your creativity, concentration, and accuracy. It's great as a learning tool both for kids and adults.
The process is quite healing.
There is a chance you can't (or don't want to) meditate. Art therapy is a nice alternative. You'll get rid of stress and tension. Fill the drawings with life while getting filled with positivity.
Enjoy the collection of color games free of charge
Each of them is available via a browser on any device. Use a PC, a smartphone, or a tablet for a smooth connection. Burst into the world of shades from anywhere, at any moment. No lags or viruses are included. What is even better is the following fact. The whole experience costs you nothing! Not a single cent of yours will be spent on our website. Plus, we never ask you to pass registration. So your personal data is not involved.
To sum up, the color games online are:
easy-for-all
very entertaining
safe for your gadget
Join the worldwide community of players from the comfort of your zone. Add more vitality to the everyday routine. Release your inner artist and get tons of high spirits. See you!
---
We carefully selected 16 of the greatest Color games and made them available for you online for free.
This archive consists of browser games for desktops and mobile platforms as well as titles specifically designed for tablets and phones. Here you will find some truly amazing gems like Brick Out, Zig Zag, Color Roller, Rachel Holmes, Among Us - Color Us, and tons of other awesome free games.
---