What are the most popular Extreme Games?
What are the new Extreme Games?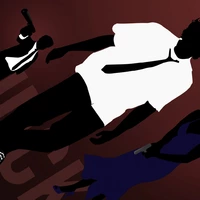 Play Free Extreme Games Online
Willingness to take risks is a character trait that varies from one person to another. Some like living on the edge, while others prefer to stay on the safe side. But to a certain extent, everyone can appreciate an occasional burst of adrenaline. Sadly, the activities that tend to produce it are often costly and dangerous. But today, finding convincing extreme games online is easier than ever. Of course, they couldn't possibly substitute for the authentic experience. Nevertheless, they are definitely capable of delivering similar sensations without any safety concerns. Operate blazing-fast vehicles, enter breathtaking loops of death, and jump off insane ramps. Master complicated tricks and extraordinary skills as a proficient athlete. Demonstrate incredible speed, agility, and reflexes to become the greatest of all time!
Pushing the Limits
There are numerous digital recreations of real-life sports and pastimes that fall under this umbrella.
Kevin Games features several subgenres that fans of the niche should consider:
Driving simulators that involve sleek cars, monster trucks, and bikes, drifting, drag-racing, hot pursuits, etc.
Virtual skating, skiing, and snowboarding
Endless runners and platformers with parkour and other unusual traversal mechanics
Miscellaneous fast-paced adventures, puzzles, and action titles
The choice boils down to the player's personal preferences. But no matter what, they'll be able to find something to taste in this assortment.
How to Play Extreme Games Without Downloading
Creating a product that is thrilling, realistic, and fun is not a trivial undertaking. It requires a lot of resources and dedication from the developers. A few years ago, all the attention-worthy options were on the pricey side. However, the indie market keeps growing increasingly competitive. Consequently, companies have to fight for the audience's attention by any means necessary. Some go as far as dropping the conventional monetization methods completely. Instead, they publish their works without expecting users to pay anything. To generate sufficient income, they incorporate short advertisement messages into their apps. This website specializes in this type of content. To access all the goodies, simply browse the appropriate section in Chrome or Firefox. Click on any thumbnail and start the playthrough.
Take on the role of a fearless daredevil who likes to live dangerously. Complete challenging obstacle courses, perform crazy stunts, and emerge from clouds of dust unscathed. Enjoy the coolest extreme games for free in any modern browser, and have a blast.
---
We carefully selected 5 of the greatest Extreme Games and made them available for you online for free.
This archive consists of browser games for desktops and mobile platforms as well as titles specifically designed for tablets and phones. Here you will find some truly amazing gems like Stunt Extreme, Extreme Bike Rider, Demolition DERBY Challenger: Extreme Car Racing 3D, Two Punk, Extreme Jelly Shift 3D, and tons of other awesome free games.
---