What are the most popular Offroad games?
What are the new Offroad games?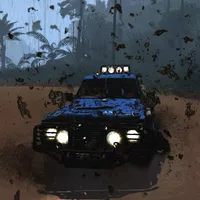 Play Free Offroad games Online
Soon after the invention of motorized vehicles, thrill-seekers started pushing their limits. For whatever reason, following the beaten path is never as exciting as exploring new ground. Sadly, doing so can be quite taxing financially. Not to mention the risk of getting stuck in the middle of nowhere. Moreover, the cost of modifications and repairs is often incredibly high. Meanwhile, there are countless free offroad games that provide the same experience without any drawbacks. They feature all kinds of cool rides and memorable maps inspired by real locations. This overview aims to introduce newcomers to the category by describing the subgenres it encompasses. Read on to find out what they are and how to access them.
No Road, No Problem
The modern gaming industry is very competitive and diverse. Large companies, small studios, and individual developers portray the same subject in vastly different ways. For this particular niche, Kevin Games has the following virtual adventures to offer:
2D side-scrollers where the goal is to travel from left to right without rolling over
Realistic 3D simulators that allow players to control robust 4x4 on various types of terrain
Motorcycle trials that revolve around overcoming obstacles and performing stunts
Racing sims that take place on cross-country routes and circuits
Depending on personal preferences, some people may prefer one playstyle over others. However, it is generally a good idea to give them all a chance. Each has its own unique charm and provides a huge entertainment potential.
How to Play Offroad Games Without Downloads
Web technologies have improved dramatically over the past few decades. Today's browsers are far more capable than their predecessors. Additionally, internet speeds have also increased tremendously. As a result, it is possible to run pretty intensive workloads on the fly. This website specializes in titles that work without installation. Browse the desired section and click on any thumbnail to launch the app. It should load right in the tab after a quick ad. Use the keyboard to navigate the surroundings and the mouse to look around. If something is not loading properly, try disabling ad blocking software.
Forget about the safe and boring world of interstates and highways. Who knows what awaits beyond their limits where few dare to tread. Enjoy dozens of amazing offroad games online, venture into the unknown, and have fun.
---
We carefully selected 7 of the greatest Offroad games and made them available for you online for free.
This archive consists of browser games for desktops and mobile platforms as well as titles specifically designed for tablets and phones. Here you will find some truly amazing gems like Offroad Racing 2D, Truck driver, Flying Motorbike Real Simulator, Wheel Race 3D, Monster Truck, and tons of other awesome free games.
---