What are the most popular Parking Games?
What are the new Parking Games?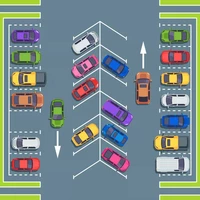 Play Free Parking Games Online
Welcome to the hippest driving school ever. Here you get trained while having the time of your life. Maybe you need some practice before the driver's test to get a license. Or you're a huge fan of cars and everything that's related to them. Anyway, try to play parking games, you'll love it. They are not only educational and helpful. As a nice bonus, they are very entertaining!
Cars, And More
This category includes having fun with all kinds of vehicles. Try to park nicely a shuttle bus or a police car. You're also going to visit different cities and even countries. How about some Dubai parking? Games online are your ticket to an exciting road trip. In some titles you get to rule a whole parking lot. Unpack your management skills and get them tested. For a deeper lifelike experience try amazingly drawn 3D stimulators. They will give you such a realistic involvement.
Become A Pro Driver With Kevin Games
Your main goal is full control. Avoid the obstacles and try to make it on time. Show how cool you are in various environments. Straight, parallel, and slanted spots can be quite tricky. Apply your knowledge of real world physics. Improve your forward thinking and reaction. Master your ability to use the given space with maximum efficiency. Swerve in and out among the other cars and pedestrians. Try not to cause an accident.
Explore Parking Games Free And Safe
Combine practicing with pleasure with the help of this set. The best thing is you don't have to install any software. Enjoy these games safe and free on different platforms. Use any type of device: a PC, a phone, or a tablet. Just pick up the title and press Start!
---
We carefully selected 12 of the greatest Parking Games and made them available for you online for free.
This archive consists of browser games for desktops and mobile platforms as well as titles specifically designed for tablets and phones. Here you will find some truly amazing gems like Parking Slot, City Parking 2D, Gas Station, Parking Adventure Game, Bus Parking City, and tons of other awesome free games.
---