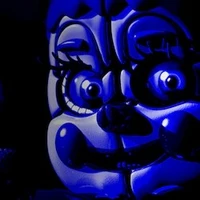 Indie horror is one of the most prominent trends in gaming of late. The example of Five Nights At Freddy's has inspired many studios to explore the genre. But years later, nothing compares to the unique charm and eerie atmosphere of the original. However, replaying it is not the only way to scratch that itch. Official spinoffs set in the same universe are just as scary, fun, and memorable. FNAF Sister Location: Night 1 And Half is a game with a similar premise. It tells the story of a young security specialist working at Freddy Fazzbear's Pizza's sub-franchise. His job is to watch over creepy animatronics of Circus Baby's Entertainment and Rental. Their faulty AI makes them behave unpredictably and contradict their intended programming. Accompany the poor soul, help him survive, and unravel dark mysteries.
The Nightmare Returns
Recreating a successful formula without downright copying it is a challenging feat. Straying too far off the beaten path alienates the fanbase. On the other hand, sticking to it too closely indicates a lack of imagination. This title strikes just the right balance by expanding the lore and introducing fresh ideas. This time, there are no cameras to monitor what is happening around the facility. The player has to navigate it manually and hope for the best. FNAF Sister Location: Night 1 And Half is an online version that runs without installation. It is every bit as gripping as its predecessors but has a distinct vibe. The experience is thrilling from beginning to end thanks to the following qualities:
Signature FNAF gameplay featuring elements of survival, puzzle-solving, and exploration
Several new cybernetic abominations, including Ballora, the Minireenas, and the Bidybabs
Masterful juxtaposition of spine-chilling terror and comedy
Enthralling storyline with unexpected twists and turns
Stylish 2D visuals that don't take up a lot of resources
This is most definitely a worthy addition to the series that deserves recognition. Long-time fans should not hesitate to try it out. As for newcomers, they might want to check out the previous installments first. But starting with this iteration is completely fine since it doesn't spoil any plot points.
How to Play FNAF Sister Location: Night 1 And Half
Listen carefully to the HandUnit assistant's instructions. Perform the required tasks and see where that leads. Look around by moving the mouse cursor closer to the edges of the screen. Interact with various objects, buttons, and areas of interest by clicking on them. Reach different rooms through the ventilation system. While in the vent, press W to crawl and hold Shift to go faster. Fulfill the objectives to unlock the next chapter and complete the adventure.
Prepare for another round of sheer dread interspersed with sudden bursts of adrenaline. Launch FNAF Sister Location: Night 1 And Half for free and unblocked in any modern browser. Stay alive, make it through the shift, and learn the secrets of the cursed company.
---
FNAF Sister Location: Night 1 And Half is one of the best FNAF Game you can play on Kevin Games.
This game works perfectly in modern browsers and requires no installation.
FNAF Sister Location: Night 1 And Half has been played by thousands of gamers who rated it 4.0 / 5 with 3113 votes.
Did you enjoy this game? Then give other FNAF Games, Horror Games, Survival Games a try.
---
Also people ask about FNAF Sister Location: Night 1 And Half
What is Sister Location in FNAF?

It's the fifth installment of the Five Nights at Freddy's franchise. The story takes place in Circus Baby's Entertainment and Rental. It's an underground facility where creepy animatronics for children's birthday parties are stored.

What is the Song Used in FNAF Sister Location?

The main theme that's playing in the menu is called Gradual Liquidation. The OST also includes such tracks as Crumbling Dreams, Watch Your 6, and Turtle Crusher.

Who Are You in FNAF Sister Location?

The protagonist is Michael Afton, son of William Afton, the person who created the animatronics. He is the main technician who takes care of the robots at the facility.