What are the most popular Kogama Games?
What are the new Kogama Games?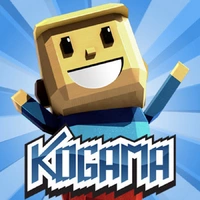 Play Free Kogama Games Online
Titans of the electronic entertainment industry constantly fight for the audiences' attention. They try to rejuvenate familiar formulas with novel gimmicks and wow consumers with flashy graphics. But ultimately, no one understands the needs of gamers better than other gaming enthusiasts. That is why millions of people play KoGaMa Games despite having numerous alternatives. These gems may not look like much but have more heart than most top-tier releases. Join hundreds of user-made worlds that conceal incredible adventures. Communicate with others in multiplayer, compete against each other, or collaborate and form teams. Master different mechanics that both mirror existing playstyles and offer something completely original. With this unique virtual multiverse, the sky is the limit.
Power of Creation
All the titles representing this category have a huge advantage compared to their traditional counterparts. They were made not by faceless corporations but by like-minded individuals. Together they form a tight-knit community that creates countless independent projects. Although they are listed on the official website, they are also available through Kevin Games. The engine's intuitive development tools allow amateur designers to build their own interactive experiences. They come in all shapes and sizes, but certain genres are clearly more prominent, namely:
Third- and first-person shooters featuring pure deathmatch and team modes
Obstacle courses that involve platforming, lightning-fast reflexes, and perfect coordination
Role-playing servers that simulate various aspects of real life
Survival simulators where players have to find shelter, hunt, and craft weapons
Despite varying significantly in terms of gameplay, the entries have a recognizable visual style. All the environments and even the characters themselves consist of simple, relatively large blocks. This not only ensures optimal performance but also makes the levels fully destructible.
How to Access KoGaMa Games for Free
Another signature trait of these digital delights is the fact that they cost nothing. Any person can jump in whenever they want and enjoy hours of fun. Moreover, no installation or downloads are necessary. Just browse the selection, pick an intriguing thumbnail, and click on it. The main menu should load directly in the browser window. Most web clients are fully capable of performing the required calculations on the fly. When in doubt, use Mozilla Firefox or Google Chrome. And don't forget to enable the Hardware Acceleration option in the settings. Other than that, press WASD to move, Space to jump, and E to interact. Aim by holding RMB and left-click to shoot.
Certain gifts of the Internet are criminally underrated and deserve more recognition. Kogama Games is an online phenomenon that many people have never heard of. But it provides more quality content than the majority of its competitors. Check out its all-encompassing catalog and never run out of things to explore.
---
We carefully selected 11 of the greatest Kogama Games and made them available for you online for free.
This archive consists of browser games for desktops and mobile platforms as well as titles specifically designed for tablets and phones. Here you will find some truly amazing gems like Real PvP, Kogama Ghost House, Kogama Cubecraft, Kogama PvP, Kogama Adopt Me, and tons of other awesome free games.
---