What are the most popular Prison Games?
What are the new Prison Games?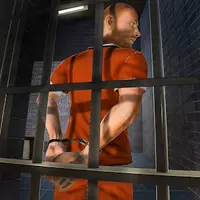 Play Free Prison Games Online
Prison games online focus on escape artists who dream of getting away. While some only dream, the characters of these adventures dared to challenge the guards. Some use stealth mechanics to reach freedom, while others clear the path with guns. Try these titles and different roles to learn the basics of a perfect escape. Get primed for a lot of action, and don't be afraid to get into a real fight!
Classical Controls
These are simple but very hooking adventures. It's exactly what makes them so interesting. You either use only your mouse or combine it with some buttons from the keyboard. As a rule, it's WASD, Shift, and Space. Intuitively allocated, they are easy to learn to be effective in the field.
Play Prison Games: To Freedom through Corpses
What can injustice do to an ordinary person? Play Stickman Prison Escape Story 3D to find out. Some give up and serve years in prison without complaints. But others fight till the very end. You got lucky and managed to break your cell. The only thing you need is a gun. Fetch one and focus on getting rid of the guards. Note that once you come too close, enemies notice you. And start moving towards disarming. What if a whole crowd goes after you? Take cover and show off your marksmanship skills!
Mastermind the Break-out
Getting away doesn't always rely on muscles and shooting. Sometimes it's better to plan every step and then follow it to succeed. For example, Prison Escape Master. Here you solve short puzzles that show 3 prisoners in different circumstances. The group wants out, but there are all kinds of obstacles in the way. Searchlights, electricity shields, laser alarm system, guards… Sometimes, it seems impossible to win. But there is always a way out. Are you clever enough to see it?
Why Choose these Adventures?
There are several reasons why so many people enjoy spending time with these titles. One of them is that they are simple and don't require any installation. Wanna try prison games free from registration? Welcome to our website. It's a platform stuffed with all kinds of entertainment options. Let Kevin Games show you the best of them!
---
We carefully selected 5 of the greatest Prison Games and made them available for you online for free.
This archive consists of browser games for desktops and mobile platforms as well as titles specifically designed for tablets and phones. Here you will find some truly amazing gems like Stickman Prison Escape Story 3D, Prison Life, Prison Escape Master, Prison Escape Plan, Escape from Prison, and tons of other awesome free games.
---