What are the most popular Wizardry Games?
What are the new Wizardry Games?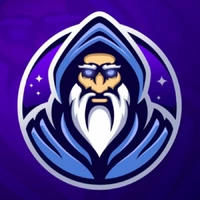 Play Free Wizardry Games Online
The idea of doing amazing things through sheer willpower goes back to ancient times. At some point, shamans and priests were indispensable for every village. In modern times, scientific understanding of the world prevails. And yet, the concepts of mysticism and miraculous acts continue to fascinate people. The popularity of wizardry games online and on mobile markets is a testament to that. In virtual simulations, anything is possible. Rather than merely observing, players can actively participate in the story and experience it first-hand. Travel to alternate universes where the normal laws of physics and chemistry hold no power. Become a master of transmutation, and make concoctions and precious items out of common ingredients. Uncover the innermost secrets of arcane knowledge, or delve into the dark arts. Cast powerful spells to defeat enemies, overcome obstacles, and solve various problems.
Pure Magic
Being a wizard can entail a number of different practices. Historically, there have been many approaches to dealing with the supernatural. Consequently, developers have a lot of room for experimentation. Kevin Games features numerous diverse takes on the subject:
Conventional action, platformers, and side-scrollers in which protagonists possess extraordinary abilities
RPGs and life simulators that take place in prestigious schools, academies, and colleges of sorcery
Puzzles and graphic adventures where characters accomplish their goals by using charms, incantations, and curses
Miscellaneous casual apps and time-killers with appropriate themes and esthetics
Depending on personal preferences, users can easily find compelling options in their favorite subgenres. The range of choices is rather impressive and has something for everyone.
How to Play Wizardry Games Without Downloading
Computer entertainment used to be somewhat of an exclusive hobby back in the day. Currently, every middle-class household has at least one desktop or laptop the family shares. Not to mention the wide availability of smartphone and tablets with their own digital stores. They carry plenty of noteworthy releases that are often quite affordable. However, PC may be even more convenient as a platform. For example, this website offers thousands of titles that require no installation whatsoever. To access them, browse the desired section of the catalog and click on any thumbnail. The web-friendly version should load in a regular tab right away. Use Mozilla Firefox or Google Chrome for optimal performance. And consider disabling ad-blocking plugins to support the devs.
Escape the boring routine of mundane reality and enter other realms filled with endless wonder. Explore long-forgotten dungeons, magnificent medieval castles, and exotic natural environment. Try dozens of wizardry games for free, achieve true mastery of witchcraft, and have fun.
---
We carefully selected 4 of the greatest Wizardry Games and made them available for you online for free.
This archive consists of browser games for desktops and mobile platforms as well as titles specifically designed for tablets and phones. Here you will find some truly amazing gems like Witch Word: Halloween Puzzel Game, Wizard School, Magic Herobrine - Smart Brain & Puzzle Quest, Dragon vs Wizard, and tons of other awesome free games.
---