What are the most popular Star Games?
What are the new Star Games?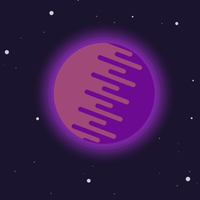 Play Free Star Games Online
Computer adventures are the best tools to hide away from boredom and anxiety. But AAA titles are not always at hand. This is why browser options are so popular. For example, play star games. They are here for you whenever you need them. Besides, they run from any smartphone and don't need top-notch gear to work. This category is special because it offers short matches, addictive content, and lots of fun.
What Are They About?
Some are about rescuing your friend from aliens and fighting monsters. Others are more meditating and offer casual entertainment. Such as matching gems and earning scores for that. What really matters is the quality they offer. Their graphics are cool. Backed with smooth mechanics, they don't overload you with too many buttons to remember.
How to Choose Between Online Star Games?
It's hard to advise on such a matter. All because each person has individual preferences and their own taste. If you're more into action, try Super Billy Boy. It's an epic platformer where you'll kick aliens' asses. Explore the world, pick collectibles and destroy creatures that stand in your way.
If you like muscle-based confrontation, opt for Boxing Stars. You'll control a fighter who has a dream to get to the big league. Improve your stats, leave a trail of knocked-out bodies and be the best.
There are other options, like Hoop Stars to challenge your luck and reaction. Become a bagel and hop in the air to the ball. Make it fly through you to earn points. And be faster than your bot-opponent.
Compete with Friends
Although the titles don't have a 2-player mode, you can still enjoy it with pals. Just take turns in different matches of free star games. Count the points and name the winner! Find the category on Kevin Games. Everything on this website is available without any limitations. Come and check!
---
We carefully selected 6 of the greatest Star Games and made them available for you online for free.
This archive consists of browser games for desktops and mobile platforms as well as titles specifically designed for tablets and phones. Here you will find some truly amazing gems like Hoop Stars, Celebrity Party, Clouds and Stars, Boxing Stars, Stars Chain, and tons of other awesome free games.
---