What are the most popular Sniper Games?
What are the new Sniper Games?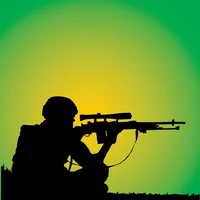 Play Free Sniper Games Online
Among those who play computer games, FPS are very popular. Many of them require powerful hardware and take a lot of space on the drive... Did you know that you can play sniper games straight from your favorite browser? They do not require installation and go well even on weak computers.
Why play Sniper games?
Today not everyone has the opportunity and time to download and install a client. Which weighs usually more than a few tens of gigabytes. So it often places unimaginably high demands on the gaming hardware.
The situation is saved by the browser shooters. These are quite modern, exciting, and relatively good. In terms of graphics video games do not require installation. You can play them online right in your browser window. And the vast majority of them will allow you to do so completely free of charge.
One of the main advantages is that you can play them absolutely download-free! All you need is Internet access and a browser.
Where to find sniper games online?
You can play exciting shooter games right on Kevin Games, as well as on powerful handheld gadgets. To register for many projects do not even need to create a separate account. Just log in through your social network.
These are not the flash games, thousands of which are posted on various gaming sites. And most of which cannot be seen without tears. No, these are very serious projects. Which in the picture are even difficult to distinguish from the usual games for computers.
This section contains browser-based sniper games free that do not require installation. They can run directly in the browser window. Focused on short sessions gameplay of these projects allows you to play at home. Or even at work during lunch break, and at university during lectures. Or at school – well, you'll figure it out!
---
We carefully selected 11 of the greatest Sniper Games and made them available for you online for free.
This archive consists of browser games for desktops and mobile platforms as well as titles specifically designed for tablets and phones. Here you will find some truly amazing gems like Venge.io, Pixel Warfare 5, Shellshock.io, Airport Clash 3d, Rooftop Sniper, and tons of other awesome free games.
---