What are the most popular Language Games?
What are the new Language Games?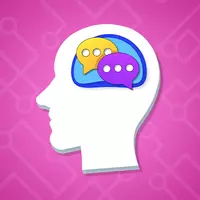 Play Free Language Games Online
Many people adore online language games. For some, they're a way to kill time. Others enjoy the challenge they offer. The third category dives in to learn the language and new words. Whatever matters for you in the first place, you're sure to get hooked yourself. As well as launch a chain reaction and invite friends to check them out!
Types of Adventures
You can roughly divide the titles into 2 categories. The first is for kids or those who learn a foreign language. It's a great way to remember new information in a fun way.
The second group is more challenging and is designed for older minds. For example, the famous Hangman which all of us used to play at school. This digital version is even better. Just analyze the hints you get and tap on the right cell in the lower part. As usual, the wrong move brings the death of a stickman closer…
How to Play Language Games
The adventures are easy to control. All you need is a touch screen or a mouse. Some titles are pure clickers where you tap to set the things going. For example, Wordsoccer.io. Here you click on the tiles in the lower part and compile words.
But in Kid Games Learn with Funny Animals you'll also drag items to win. For this, tap on the object, hold it and push in the right direction. You'll enjoy memory missions, learn some animals' sounds and do other fun things there.
Have Great Time Online
All language games are free for any user. Besides, they don't require installation. Just launch them from your browser and improve your mental skills. A tip: the safest way to do this is to visit only reliable websites. For example, Kevin Games.
---
We carefully selected 4 of the greatest Language Games and made them available for you online for free.
This archive consists of browser games for desktops and mobile platforms as well as titles specifically designed for tablets and phones. Here you will find some truly amazing gems like Hangman, Arty Mouse Learn ABC, Kid Games Learn with Funny Animals, Wordsoccer.io, and tons of other awesome free games.
---