What are the most popular Army Games?
What are the new Army Games?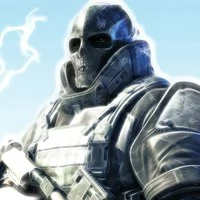 Play Free Army Games Online
Are you interested in military equipment? Big organized battles on national level? Strategic war steps? Play some army games free on our web-site and enjoy something that you really love.
What awaits you here?
We've gathered some unique yet combined under the same title creations. Any of them shows something different from the battlefield. It's like being both a general and a soldier of the united forces. Looking at themes through and throughout. Looking forward, let's remember that all these are subjective and only you can decide. Without further adieu, behold, brotherhood: shooting simulator, and random tactic.
What do army games online have to offer?
Here at the office we are always thinking about the gaming experience of our players. How to make it easier, softer, lighter. And most importantly - how to make it easier to access. That's why all of these are represented on Kevin Games. For example, a title with a man and a woman standing on a scouting point. Defending it by shooting left and right plus ordering priority targets. Easier said than done.
And here's another one: a real good simulator of being a spec-ops agent. Looks like top AAA projects such as Arma or Rising Storm.
And how about a strategy based on roulette? Choose a battle-plan, time button perfectly and get a three star tank.
See the point? You should try the rest of the products here too! All of them are both simple from the side of mechanics. But are "complicated" when it comes to the depths of gameplay. It is possible to spend a huge number of hours exploring all the secrets of warrior craft.
Are you ready, soldier?
Play army games mentioned here right now. It really comes in handy if you personally don't want to go to the real army. Or vice versa - just have a necessity in War Craft skill mastering.
---
We carefully selected 10 of the greatest Army Games and made them available for you online for free.
This archive consists of browser games for desktops and mobile platforms as well as titles specifically designed for tablets and phones. Here you will find some truly amazing gems like Army of soldiers resistance, Tank driving simulation, Tank battle war commande, Battalion commander, Shoot to military vehicles, and tons of other awesome free games.
---