What are the most popular Music Games?
What are the new Music Games?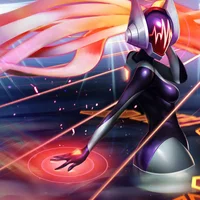 Play Free Music Games Online
Want to play instruments, but school learning is boring? Or you can't decide which to choose? Try different ones with music games online. They are all created by professional developers. It guarantees you a high-quality design and color-to-graphics ratio in every browser toy. These adventures are not only educational but also recreational.
Useful Plus Funny Equals Perfect
The following page is like a combo sandwich. It has so many ingredients, and you like every bite of it. Here you get all the chances to receive skills that are useful to any person. For instance, fast reaction, logical thinking, mental flexibility, advanced memory capabilities, and so on. Plus it is entertaining! Maybe you have dreamed about learning more about music? It is your chance to make your first steps. Or maybe you just like the topic and want to have fun? It is a win-win in any case.
Brain training in combination with playing –what can be better? Have a look at this selection. Hone your skills and receive high-quality entertainment. Get primed for various tasks of any complexity and spend your time with joy.
How to Play Music Games
Don't expect the same-type browser toys in this section. If you believe they are only about notes and melodies, you are wrong. They are about absolutely anything you can think of. Merrymaking always goes first! The selection offers you everything you seek in any game. This includes loud noises, bright colors, interesting plots, and the urge to be the winner.
What is it you like? A guitar, drum, or violin? Any person can find anything to his or her liking on Kevin Games. You are the boss here, and you decide what to choose. Become a pro deejay and create mind-blowing tracks. Or twang the right guitar string to make the music continue. Travel back in time and use your skills in a real dino band! It is only the tip of the iceberg. Explore these worlds yourself.
Are Music Games Free?
Yes, all these browser toys don't require any payment. And you won't find any instructions about how to download and install our adventures. Why? Because you don't need them. Follow two simple steps to start. First, open your browser. Then have fun! The choice of a playing device can be any. Both a PC and mobile phone are fine.
---
We carefully selected 91 of the greatest Music Games and made them available for you online for free.
This archive consists of browser games for desktops and mobile platforms as well as titles specifically designed for tablets and phones. Here you will find some truly amazing gems like Big Neon Tower VS Tiny Square, Friday Night Funkin' vs Satoru Gojo (Jujutsu Kaisen), Friday Night Funkin X Event, Fine Night Funkout vs Clippy, Friday Night Funkin' Tord, and tons of other awesome free games.
---