What are the most popular Viking games?
What are the new Viking games?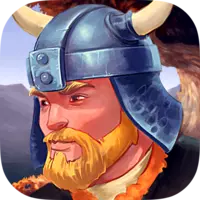 Play Free Viking games Online
Feel a little bit tired of everyday routine? Follow the brave warriors from southern Scandinavia on their never-ending journey. Play Viking games collected on this page. Find yourself in the very thick of things. That will make you feel so alive! Learn surprising facts about those strong and fearless people. Their lives were full of happenings, both happy and sad. Participate in the most memorable adventures without leaving your place.
Choices for any taste
This category covers various genres. Discover new places and try different ways of interacting. There is a pastime for each kind of mood here, on Kevin Games. Even 2-player options exist to let you share the experience with your mate. Escape, fight, conquer the entire kingdoms, explore new lands. Clash with enemies. Scatter the malignants, so they're smitten, hip and thigh. Write your name down to the history of ages.
Join the Viking games free of charge
Vibes are priceless, that's an axiom. As for the titles we publish they cost zero cents. You don't even have to install any software on your gadget. Keep it safe and clean while we provide you with the coolest browser activities. Select any type of device as your time traveling machine. No lags will bother you no matter what you choose. It can be a PC, a Chromebook, a tablet, or a smartphone. Even the average characteristics won't be a problem. The content is light and easy to control.
Add cool graphics, animated scenes, and proper music to all of this. And here's what we get - a total immersion to the atmosphere. Use the Viking games online as your key to the old days. Handle the power wisely and become the greatest!
---
We carefully selected 8 of the greatest Viking games and made them available for you online for free.
This archive consists of browser games for desktops and mobile platforms as well as titles specifically designed for tablets and phones. Here you will find some truly amazing gems like Viking Escape, Viking Workout, Horik Viking, Viking Escape, Viking Hunter, and tons of other awesome free games.
---