What are the most popular Slope games?
What are the new Slope games?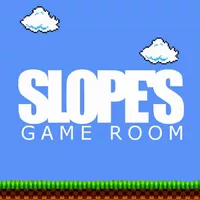 Play Free Slope games Online
Welcome to the page with the coolest selection of the slope games. Free and easy, they will take you away for hours. Connect via your favorite browser. No installs are required, save your data storage. We've selected and checked each piece of the collection carefully. So you can enjoy them without any lag. Are you ready for high speeds, turning points, and fishtails? Here we go!
Viva la diversity
It's not always about the snow-tipped picks, by the way. Kevin Games gives you total freedom. Any surface can be used for ramping if it has an angle, right? For example, "Shortcut Run Us" teleports you straight to the open sea. While "Horizon 2" brings a completely insane abstract experience. Having plenty of choices is awesome. Especially when it comes to gaming reality. Trust us, here you'll find varied kinds of activities. Try them all and choose your faves.
Play slope games on our website
We never charge you for the content. It will cost you zero cents. That's a common rule for every piece we publish. Plus, you don't have to create an account like at some other resources. Everything is set and ready for you to begin an amazing journey. Create your own adventure without spending money. Invite your friends or challenge a random stranger. Share your high scores with the worldwide community of gamers.
Explore the world of the best slope games online from anywhere. They are available both on PCs and mobile platforms. Take them with you instead of getting bored at work or at school. Use any type of device. Laptops, Chromebooks, tablets, and smartphones are ok. Even the gadgets with average characteristics suit well. Have fun and come back for more. See you at the leaders' board.
---
We carefully selected 7 of the greatest Slope games and made them available for you online for free.
This archive consists of browser games for desktops and mobile platforms as well as titles specifically designed for tablets and phones. Here you will find some truly amazing gems like Xmas Slope, Horizon 2, Ski Safari, Rolling Ball 3D, Slope Racing Game, and tons of other awesome free games.
---