What are the most popular Games for Boys?
What are the new Games for Boys?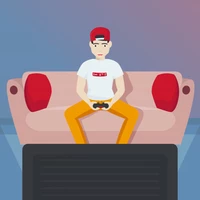 Play Free Games for Boys Online
Get yourself tested and trained with the best games for boys online. Ask yourself what makes a real man? Then apply your skills to solve some tricky tasks! Deal with all kinds of problems like a superhero. Because you are the chosen one, and we all need you. Are you ready for some dynamic action? Let's see what this category has for you.
Winner Takes It All
Fight zombies, trying not to become one yourself. Save our planet from alien invaders. Join the military forces and go to the frontlines. Become a true mafioso of the 30s, having no mercy for your rivals. Choose a deadly weapon and get rid of the opponents. Hit the road in the most furious races. Live hundreds of lives as many various characters. Become the fastest, the strongest, the craziest one!
Enjoy Games For Boys Free
To install a software wouldn't be a problem for you. Still you don't have to do it. No downloads also mean no potential harm for your devices. Our content is double checked for viruses. And it is absolutely free. Just pick a title, press Start, and the adventure begins. Use a PC, a phone, a tablet, or even a chromebook.
Play games for boys from any place on Earth where there is an Internet connection. Invite your mates to play together. Join the community of gamers and challenge random users. Get yourself a place in the history of worldwide records.
Best Titles On Kevin Games
We've got here the titles loved by men and boys from all over the world. So the most popular ones are the following. First of all, it is legendary Subway Surfers - a total winner. There is a great chance you've already played it. If not, then take your chance. Ride a skate in an all-time platformer and set new records.
If you're more of a shooters' person, try Combat Online. For race-lovers, there are cool Moto X3M and Parkour Race. We've mentioned only a few, there are much more. All of them are adrenaline-pumping. Make sure by yourself, you won't be disappointed. Explore new levels of your toughness. Enjoy exciting gameplay and awesome graphics.
---
We carefully selected 33 of the greatest Games for Boys and made them available for you online for free.
This archive consists of browser games for desktops and mobile platforms as well as titles specifically designed for tablets and phones. Here you will find some truly amazing gems like Draw defence, CarFight.io, Crazy Crab, Starblast.io, Voxiom.io, and tons of other awesome free games.
---