What are the most popular Strategy Games?
What are the new Strategy Games?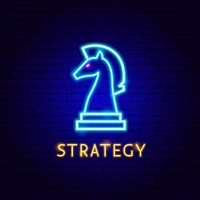 Play Free Strategy Games Online
If you have a truly impressive strategic mindset. If you want to beat all the players with your genius. If you want to try to calculate the opponent's moves in advance. Then you will like to play in strategy games.
The essence of the gameplay
Imagine yourself in the guise of a great strategist and try to beat everyone on the battlefield. Strategy is a great genre. And you can realize yourself in many ways. Think about each step and try to understand what your opponent will do. The outcome of the game depends only on your actions and miscalculation. And remember that only you influence your victory.
Try to experiment in strategy games online
Play against live players or against your friends. You can do this on Kelvin Games. You can also use the Discord Server for a more comfortable game with your friends. Try this most convenient thing. Just play through your browser online. Because it's so easy, safe, fast, and yet so much fun. You don't waste time installing the game and can run it instantly.
What to start with
If you have little experience playing in strategy, then your choice is mainly io games. For example, you can develop a miscalculation of the actions of your opponents by playing Paper.io. Or learn how to plan your movements by playing Bob The Robber 4 Season 2: Russia. You can also turn your attention to Battleboats.io or Lordz.io. All these games will help you develop your strategic talent and you can have fun with your time. If you are a true professional, you can hone your skills in these same games. You can share your experience of the game with beginners and become a real instructor. Just have fun and move on to the best side.
Get a taste of strategy games free and experience the essence of this wonderful gameplay. Be the winner in each of your battles. Feel the taste of real victory.
---
We carefully selected 39 of the greatest Strategy Games and made them available for you online for free.
This archive consists of browser games for desktops and mobile platforms as well as titles specifically designed for tablets and phones. Here you will find some truly amazing gems like Idle Mining Empire, Tuggowar.io, Defent the beach, Kiomet, Routemania, and tons of other awesome free games.
---
Also people ask about Strategy Games
What are the best strategy games?

Starcraft, Heroes of Might and Magic, Age of Empires, Civilization are the top strategy franchises.

What are strategy games?

Strategy games revolve around building settlements, waging war, managing units, and fighting for resources. Generally, players rule their domains from top-down using the mouse cursor. The events can occur in real time or be turn-based.