What are the most popular Armour games?
What are the new Armour games?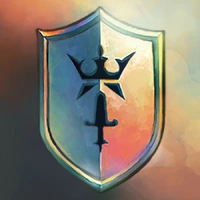 Play Free Armour games Online
2D tank-themed adventures are among the most popular ones for users. We've prepared a selection of engaging armour games for free. Filled with things to blow up, they are either strategies or shooters. Your journey will be unforgettable with any of these titles! Gear up for heated battles, during which you'll improve reaction and logical thinking to win.
Strategies that Rock
Try these on-screen toys to hone your skills as a general officer controlling battles. Send troops, analyze the forces of your enemy and make smart decisions. Or deal with the consequences of a rushed one. Your tanks only need to be deployed. They'll do the rest automatically: search for targets, engage in combat, and eliminate hostiles. To be successful, pay attention to the type of vehicle.
Play Armour Games to Enjoy Several Classes of Tanks
Titles are based on finding a perfect match to the enemy's unit on the field. There are 7-8 models with different stats. Gradually increasing in power, the first ones are rather light weapons. While the last on the list are heavily armed metal beasts with impressive damage capabilities. Some have a long shooting range. While others are fast. And so on. Learn these peculiarities and use them to your advantage.
Situation Under Control
Want to shoot yourself? Then try a different genre in the armour games online list. There are entertainment options that offer to explore maps and exterminate groups of hostiles. Plus collect coins and complete missions. Such as blowing up the opponent's portals to win the round.
Whatever you choose, you'll deal with a progression system. There are sets of improvements to make your metal monsters extremely destructive. Leveling up, you become more competitive and can try your chances against stronger foes. Don't know where to play? Welcome to Kevin Games. The website is a well of rad cool adventures that are available free of charge.
---
We carefully selected 4 of the greatest Armour games and made them available for you online for free.
This archive consists of browser games for desktops and mobile platforms as well as titles specifically designed for tablets and phones. Here you will find some truly amazing gems like Armour Clash, Clash of Armour, Armored Blasters, Armour Crush, and tons of other awesome free games.
---