What are the most popular Samurai games?
What are the new Samurai games?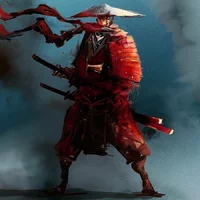 Play Free Samurai games Online
The ancient cast of Japan is well-known outside the country of its origin. It was immortalized in books, films, legends, and other formats. The latest and probably one of the best is the samurai games online. Thus, you may consider this page as a source for upgrading your knowledge of history. Moreover, it brings lots of entertainment.
Indifferent to pain, fearless in battles
We're not at school, so the theory is not the key point here. Just like in real life, it's all about practice! Get fully trained in ancient martial arts on this page. Improve your memory, strategic thinking, logic, accuracy, and reaction. Face the challenges like a true ultimate warrior. Reveal the secrets which have been kept for centuries. See how the truth unfolds in front of you.
Join the samurai games, free your inner rage
Another great thing about engaging yourself in action is you get rid of stress. Release it alongside tension, anxiety, and worries. Smash the enemies on your screen into pieces and become much calmer in real life. If you're a winner of the coolest boss battles you can do anything. More opponents defeated in tournaments means less violence in the physical world.
Take Kevin Games with you wherever you're heading to
The titles we publish are available on different platforms. Use any type of gadget: a PC, a tablet, a smartphone, or a Chromebook. We never charge you for the content and it's absolutely safe. Keep your device and your personal data secure. Just stay with us and open the world of unique possibilities. Share the experience with your mates. Remember: devotion leads to bravery. Play samurai games and become the greatest one!
---
We carefully selected 7 of the greatest Samurai games and made them available for you online for free.
This archive consists of browser games for desktops and mobile platforms as well as titles specifically designed for tablets and phones. Here you will find some truly amazing gems like Samurai Slash Master 3D, Ninja Samurai, Imposter Samurai Among All Of Us, Fruit Samurai, Samurai Fight Hidden, and tons of other awesome free games.
---