What are the most popular Multiplayer Games?
What are the new Multiplayer Games?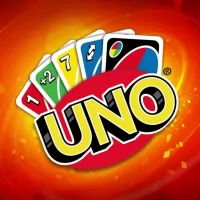 Play Free Multiplayer Games Online
For many people multiplayer games are the quintessence of entertainment. Fast online battles, intense firefights, co-operative gameplay, survival together with other players from around the world – the possibilities are endless and no matter which genres you tend to prefer it is possible to find many suitable candidates to satisfy your online gaming needs.
It's impossible not to find certain multiplayer games fun even despite their very basic graphics and simple mechanics: both Agar.io and Mope.io are about running around a map and collecting energy or food to make your character grow and be able to consume other players. Slither.io and Little Big Snake are similar, although the graphics are a bit flashier and the food consumed lengthens the snakes making it more difficult for the players to avoid crashing into each other.
Participating in multiplayer games online can be quite competitive which is especially obvious in titles like Krunker.io. In this tactical first person shooter your reflexes are put to the test in realistic firefights featuring an arsenal of life-like weapons. The battles can get pretty heated when several experienced players start competing for the first place. Same goes for Deeeep.io that takes place underwater where various sea creatures try to stay alive and defeat the competition. Speaking of staying alive, Surviv.io is a battle royale game where you control your character from above running around and shooting other players on a giant level. Certain multiplayer games play completely differently, though: for example, in Skribbl.io several players need to guess the word that one of them is drawing on an online board in real time.
Kevin Games publishes multiplayer games free of any micro-transactions and paywalls – just find something you like and start playing right in your browser tab!
---
We carefully selected 261 of the greatest Multiplayer Games and made them available for you online for free.
This archive consists of browser games for desktops and mobile platforms as well as titles specifically designed for tablets and phones. Here you will find some truly amazing gems like Cartoon Strike, War In Space, SpaceGuard.io, Hury.io, Orbs.it, and tons of other awesome free games.
---