What are the most popular 2 Player Games?
What are the new 2 Player Games?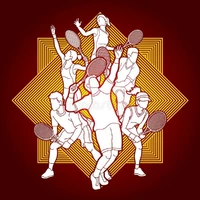 Play Free 2 Player Games Online
Why are 2 player games online so popular? Well, it's a way to share digital experience with any person you like. Or dislike. Maybe it won't help you get along. At least there is a chance to destroy him or her in some cool action.
Better Together
What to expect from this type of browser games? Briefly, it's any title you can play with someone else. Find all the temples, from forest to crystal one, in Fireboy & Watergirl. Fight shoulder to shoulder against the undeads in The Last Survivors. Collect all the moneybags and escape from prison walls in Money Movers. The collection of Kevin Games widens regularly, check it out.
To complete all levels you must collaborate as real teammates. Each character has its unique set of skills. By combining them you'll manage to solve all tasks. Become a true support to each other. Sometimes in literal sense, like in Money Movers.
Sport is also closely related to a healthy competition. Play soccer, basketball, chess, or uno. Cards, word games (especially scrubble), and other brain-teasers are great options as well.
How To Play 2 Player Games
You will either play as a team or as rivals. It happens both options are available. The main difference between single- and two player modes is controls. One of you will use the Arrow keys or mouse/touchpad. The other gets the keyboard (usually it's WASD). Sometimes the gameplay is strongly based on teamwork. You can even challenge other players as a two-headed trouble-maker. Twice as strong, fast, and smart - sounds like a win-win.
By the way, you don't actually need a company to start playing. It's possible to find one online! Challenge a random stranger in a wide choice of interactions, from racing to boxing. Break somebody's record and create a new one.
Free And Safe
Enjoy 2 player games free, playing anywhere you want. Neither you nor your co-player will need to install anything. No spending money, no registration required. Just pick up the title and gain the victory together. Stay connected and good luck!
---
We carefully selected 54 of the greatest 2 Player Games and made them available for you online for free.
This archive consists of browser games for desktops and mobile platforms as well as titles specifically designed for tablets and phones. Here you will find some truly amazing gems like Fireboy and Watergirl Forest Temple, Truck driver, Pool 8 Ball, Pool 8 Ball Mania, UNO Online, and tons of other awesome free games.
---
Also people ask about 2 Player Games
What are the best 2 player board games?

Monopoly, Codenames Duet, Rivals for Catan, and Sherlock Holmes Consulting Detective are wonderful 2-player tabletops.

How to play 2 player card games?

The rules depend on the specific game. Typically, each player receives a certain number of certain cards. Usually, the goal is to discard the hand faster than the opponent. In Poker, participants have to assemble winning combinations, place bets, and bluff.