What are the most popular Combat Games?
What are the new Combat Games?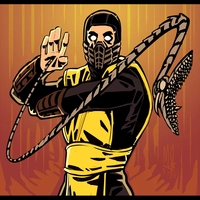 Play Free Combat Games Online
While many people consciously avoid conflict in real life, virtual simulators are a different story. Emotionally mature individuals prefer to stay away from confrontations. Meanwhile, computer entertainment is almost impossible to imagine without epic battles. Combat games are exciting, engaging, and incredibly diverse. They provide an opportunity to blow off some steam without putting anyone in harm's way. But more importantly, they represent a large number of subgenres to suit any taste. In fact, they are so plentiful, that the uninitiated don't always know where to start. This overview will introduce them to the niche and highlight its most prominent trends.
Glory In Warfare
Titles that fall into this category vary quite drastically from one another. Some are set in modern times while others take place in other historical periods. The mechanics can emphasize various aspects of fighting, both ranged and melee. Usually, they feature one of the several major styles of gameplay:
First- and third-person shooters
Adventures and platformers that put emphasis on fighting
Military vehicle sims where the player controls tanks, airplanes, etc.
Depending on the product, users get to become agile ninjas, honorable samurai, or brave soldiers. Ultimately, the choice boils down to personal preference.
How to Play Combat Games Online Without Installation
There are numerous top-tier franchises that fit the description. Their creators invest considerable time, effort, and money into them. Unsurprisingly, the end results tend to be pretty costly. But some companies monetize their projects in other ways. There are hundreds of quality alternatives designed to run directly in the browser. They generate income by showing ads without charging the consumer anything. Launch them in Google Chrome or Mozilla Firefox without downloading any files.
Hopefully, this information will point newcomers in the right direction. Free combat games are just as addicting as their paid counterparts. Look for them on content aggregation sites in the appropriate sections. Crush opponents with heavy weaponry, slash them with swords or incapacitate them with martial arts. Become the most feared warrior who ever lived and have tons of fun.
---
We carefully selected 5 of the greatest Combat Games and made them available for you online for free.
This archive consists of browser games for desktops and mobile platforms as well as titles specifically designed for tablets and phones. Here you will find some truly amazing gems like Operation Desert Road, Super Stickman Fight, Combat 3D Pixel Strike Multiplayer, Castle Defender Saga, Dark World, and tons of other awesome free games.
---