What are the most popular Town Games?
What are the new Town Games?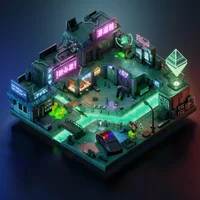 Play Free Town Games Online
What kind of activity is waiting for you in online town games? Absolutely anything. From something civil like collecting garbage or parking a bus. To action-packed missions of shooting at aliens and trying to save the city. Whatever you choose, you'll get great graphics, smooth mechanics, and genuine fun.
Are They Suitable for Kids?
Yes, they are. The adventures are free from violence. Even when you fight monsters in Alien Town, it doesn't look brutal. The animations are bright but without realistic blood scenes or cruel deaths. In addition, they teach children concentration, attention, and strategy. These features make them useful for the young.
How to Play Town Games?
It depends on the title you pick. In general, the controls are few. Driving usually requires WASD or arrows. The LMB is used for navigating through the menu and making choices. As well as shooting. You may need additional key buttons to switch the perspective in driving simulators. In short, the adventures let you know what to expect from the mechanics. Just read the short instructions before diving in.
Getting Started
The category is available on Kevin Games. This website is designed for online entertainment and is suitable for all users without registration. Just surf its pages to find what hooks you. Launch the toys and have fun. All town games are free. It also applies to any other category or digital world you go for.
The best option is to enjoy them from PCs. But most titles work from other devices as well.
---
We carefully selected 4 of the greatest Town Games and made them available for you online for free.
This archive consists of browser games for desktops and mobile platforms as well as titles specifically designed for tablets and phones. Here you will find some truly amazing gems like Alien Town, Town Clean Garbage Truck, Town Bus Driver, Christmas Town Difference, and tons of other awesome free games.
---