What are the most popular Civilization games?
What are the new Civilization games?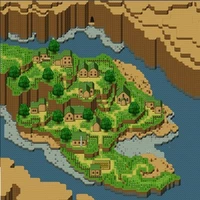 Play Free Civilization games Online
Managing your own city is not easy. You either constantly run out of resources, or experience devastating attacks. Play civilization games to check if you are up to the task. Learn the basics in an interesting form while gaming. Forget about ineffective and boring books.
Anything to Your Liking
Do you prefer complicated adventures with lots of elements to consider? Our collection hosts a couple of titles where you don't only deploy armies to battle. But also construct buildings, think about the resources balance, and use your diplomatic skills.
Are you a fan of something less elaborate? Then fight off hordes of dark creatures. Become a commander who sends troops into the heat of the battle. With a diverse set of soldiers, think before you choose a soldier to deploy. Analyze your opponents' moves and block strong attacks to survive.
Magic, swords, guns… Depending on the settings, your warriors may be armed with any weapon.
Only Fighting in the Civilization Games Online?
No, of course not! Some are violent-free and solely dedicated to building. For example, take on the role of a mayor. Turn a tiny settlement into a metropolis. Distribute resources wisely. Manage the balance between taxes and population mood.
But most are indeed based on cartoon-like bloodshed. However, you'll focus on other aspects as well. For instance, you are constantly occupied with upgrading your characters. Sometimes, it is actually your primary job. You choose when and whom to improve based on the intensity of attacks. While the rest is done automatically.
Relax in Virtual Reality
In short, the collection is worth paying attention to. Try a couple of adventures to be hooked 100%. Enjoy civilization games free of charge on our website. It is designed to give you access to titles without downloading any files. Plus we constantly check Kevin Games for viruses. So you don't have a chance of catching anything dangerous.
---
We carefully selected 9 of the greatest Civilization games and made them available for you online for free.
This archive consists of browser games for desktops and mobile platforms as well as titles specifically designed for tablets and phones. Here you will find some truly amazing gems like Medieval Defense Z, Territorial.io, Empire Rush Rome Wars Tower Defense, Empire, Imperia Online, and tons of other awesome free games.
---