What are the most popular Magic games?
What are the new Magic games?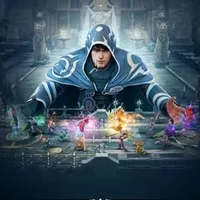 Play Free Magic games Online
Vingardium Leviossa! Or Leviosaa! Are you familiar with these words? Because then here is something just for our little mystery lovers. Behold! The best of magic games online on our site!
This will come in handy
There are no human beings who never imagined something odd in their childhood. It is so common that you can look through it to the very ancient times. Here at Kevin Games we are interested in history and reasons. At first our imagination was created to let us learn stuff faster and better just by words. A strong belief in parents and what they told made a powerful surge in defensive abilities. But then it went all kind of wrong and started making its own stories out of nowhere. That's how the very first stories were made. By mistake, yet with such efficiency. And effectiveness. Thus they were shared and formed something we all call wizardry.
What magic games are free to offer?
Something from both worlds and from somewhere beyond. As the old wizard once said. Something that is never too early and never late. Therefore our little list is just the right thing. First we have something quite unique. Remember the first game of Harry Potter? Something like that. Draw lines to spawn units and use strategy to beat the enemy. There are also some pretty magic based shooters. But with ricochets and overthinking. Because it involves a mage nonetheless. For common folks we have the famous bejeweled. Looking right like Microsoft's. And the last but not least a flappy bird for witchers. Toss that potion, boy!
Play magic games right now! Dive deep into a pool of mana.
---
We carefully selected 18 of the greatest Magic games and made them available for you online for free.
This archive consists of browser games for desktops and mobile platforms as well as titles specifically designed for tablets and phones. Here you will find some truly amazing gems like Tower Loot, Dreamfields, Witch Killer, GardenEscape, Magikmon, and tons of other awesome free games.
---