What are the most popular Celebrity Games?
What are the new Celebrity Games?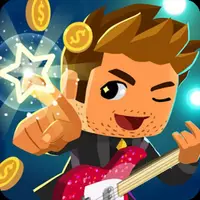 Play Free Celebrity Games Online
Fame has an undeniable allure that captivates people from all over the world. Who wouldn't want to be an extremely wealthy and successful person with millions of fans? Unfortunately, the vast majority has little hope of ever reaching that level of renown. With that in mind, the popularity of celebrity games online is unsurprising. They give everyone equal opportunities to enjoy all kinds of lavish lifestyles. Meet countless artists, Hollywood actors, supermodels, politicians, and influencers. Befriend them and go on crazy adventures together on a whim. Or make fun of their often ridiculous personas despite their cult-like status. The subject is nearly inexhaustible and gives creators plenty to work with. Learn more about this category and discover what it has in store from this overview.
Special Treatment
Virtual interactive experiences that revolve around this theme are incredibly diverse. Kevin Games features dozens of titles that fit the bill. The list encompasses numerous subgenres, for instance:
Classic platformers, endless runners, and puzzles featuring famous household names
Talent agency tycoons and managers
Dress-up and makeover simulators with a VIP angle
Various digital parodies and humorous time-killers with famous protagonists
Miscellaneous casual apps in the same vein
This assortment should accommodate a wide range of playstyles to suit any taste. Those who are even mildly interested in the topic will find what they're looking for.
How to Play Celebrity Games On Different Platforms
Thankfully, the market of digital entertainment is thriving. As a result, consumers are spoiled for choice. Smartphone owners can easily download mobile-friendly builds to their devices. PC and Mac users are better off running web-friendly ports through this website. They cost absolutely nothing and often perform better than the originals. To access them, browse the appropriate section and click on any thumbnail. Use Chrome or Firefox for optimal compatibility. Consider disabling ad blocking plugins to support the developers.
Love them or hate them, world leaders, action stars, and top-level athletes are culturally significant. Hang out with them and explore all sorts of ridiculous scenarios. Go to exclusive parties, travel to lavish resorts, and drop by prestigious gala events. Check out an extensive collection of celebrity games for free, and have fun without limitations.
---
We carefully selected 3 of the greatest Celebrity Games and made them available for you online for free.
This archive consists of browser games for desktops and mobile platforms as well as titles specifically designed for tablets and phones. Here you will find some truly amazing gems like Ice Bucket Challenge Celebrity Edition, The Celebrity Way of Life, Celebrity Party, and tons of other awesome free games.
---