What are the most popular Tactics Games?
What are the new Tactics Games?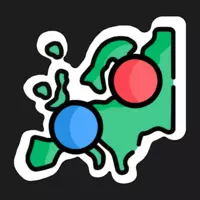 Play Free Tactics Games Online
Having a well-thought-out strategy is beneficial in many areas of life. When it comes to electronic entertainment, it can mean the difference between poor and brilliant performance. However, there are usually other forces at play, including luck, accuracy, and dexterity. But what about those who would rather rely solely on their intellect and critical thinking? They tend to favor tactics games, both online and in single-player. The idea of taking the element of chance out of the equation gets them excited. But what exactly does it entail? Which characteristics should a product possess to meet that requirement? The answer doesn't boil down to real-time and turn-based strategies only. The niche has a lot more to offer than the uninitiated often believe. This overview will highlight several prominent subgenres that fit the bill.
The Power of Mind
So, what is it that determines whether a title is tactical or not? The exact parameters are not that easy to identify. But any competitive or solo experience that rewards planning, calculations, and methodical approach probably qualifies. There are numerous genres where going in guns blazing would simply never work. Kevin Games carries the following examples:
Idle battle simulators where the user picks and positions the troops without participating directly
Classic RTS, TBS, RPG, and tower defense
Stealthy platformers and action-adventures that involve sneaking and striking from the shadows
Miscellaneous first- and third-person shooters that require collaboration and coordinated effort to succeed
There is no shortage of great options to choose from. Regardless of personal preferences, everyone will be able to find something suitable.
How to Play Tactics Games Without Downloading
Although modern audiences are spoiled for choice, there is one caveat to point out. The highest-quality releases are usually the priciest. At least that was the case, before the advent of browser-friendly apps. On average, they are less labor-intensive and time-consuming to develop. As a result, companies publish them openly without asking consumers to pay. All the income they generate comes from advertising. This website specializes in collecting and hosting such projects. To access them, browse the desired category in Google Chrome or Mozilla Firefox. Click on any thumbnail and press start to join a server.
Mental ability is no less effective than violence and brutality. Explore a diverse assortment of free tactics games and defeat opponents with cunning and ingenuity. Demonstrate impressive analytical skills, weight the pros and cons of every decision, and achieve victory.
---
We carefully selected 6 of the greatest Tactics Games and made them available for you online for free.
This archive consists of browser games for desktops and mobile platforms as well as titles specifically designed for tablets and phones. Here you will find some truly amazing gems like Galactic War, Raid Heroes: Total War, Squid Battle Simulator, Funny Battle Simulator, Wall Fixing, and tons of other awesome free games.
---