What are the most popular Baby Games?
What are the new Baby Games?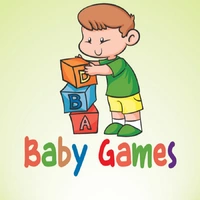 Play Free Baby Games Online
Children love games. Little ones prefer little activities. That's why we made a very special offer here just for them. Everybody can enjoy these baby games online right now!
What's in here?
Simply saying - everything a child is willing. Not a bit hard or boring. With quite unique storytelling or even without it. Just exactly what is needed. These enjoyable activities were selected exclusively by Kevin Games. Here we have one of each but somehow connected with the same theme. Young, exclusive, and educating. Using them a kiddo can learn a lot about the world around him. Both nature-like and society-based. Truly essential information about casual life in a playful form.
More than just baby games, free options
For us adults, these creations seem boring and oversimplified. But sometimes one must put himself on a lower level. To fully understand how it all works. As one genius once said: try to explain something to a five year old kid. If you succeed, you can call yourself a master of the area. Here is the best example of that attitude. Playthroughs that teach the youngsters about our life. About common things that are still unreachable to them. Through the joyful acts they all will learn how to do almost everything in life. Just what a friendly doctor ordered.
Let your child play baby games for educational purposes. No violence, harsh, or evil intentions. Absolutely kid's safety. One hundred percent is family-friendly.
---
We carefully selected 23 of the greatest Baby Games and made them available for you online for free.
This archive consists of browser games for desktops and mobile platforms as well as titles specifically designed for tablets and phones. Here you will find some truly amazing gems like Baby hazel laundry time, Hit The Sack, Puzzle Game, Zen Triple, Bouncing Eggs, and tons of other awesome free games.
---
Also people ask about Baby Games