What are the most popular Shadow Games?
What are the new Shadow Games?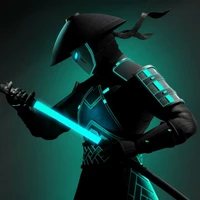 Play Free Shadow Games Online
Sometimes, cunning and agility are superior to brute force. Of course, it's easy to rush in guns blazing and hope for the best. But observing patiently, studying the surroundings, and incapacitating enemies without drawing attention is more satisfying. Fans of this type of gameplay go out of their way to play shadow games. They love to disappear into the darkness, stay out of sight, and strike unexpectedly. But this niche is more diverse than users give it credit for. Read the overview below to discover what it has to offer.
Cloak and Dagger
The ability to think things through and decide how to approach the task feels incredible. And the best part is that such mechanics work well with a multitude of subgenres. Moreover, there are countless alternatives that tackle the same theme from a different angle. Here are a few examples that Kevin Games carries:
Classic first- and third-person stealth action
Tactical simulators where the player controls multiple characters who distract foes and sabotage security systems
Logical puzzles and brain teasers that revolve around the physics of light
Miscellaneous side-scrollers, platformers, and tournament fighters featuring ninjas and other sneaky heroes
Today, there are more options in this category than ever before. Explore them all and find new amazing titles every day.
How to Access Shadow Games Online
Those familiar with the aforementioned playstyles already know what to expect. However, many people have no idea what they're missing. Fortunately, a great number of products in that vein are readily available without installation. Content aggregation sites like this one provide a large assortment of outstanding digital delights. To run them, click on any thumbnail in a regular browser like Chrome or Firefox. Wait for the frame to load and begin the unforgettable journey.
These days, even the least popular genres are quite plentiful. Because of that, enthusiasts of trickery and subterfuge have lots of choices. Free shadow games are just as compelling and fun as their paid counterparts. Give them a chance and they will not disappoint.
---
We carefully selected 5 of the greatest Shadow Games and made them available for you online for free.
This archive consists of browser games for desktops and mobile platforms as well as titles specifically designed for tablets and phones. Here you will find some truly amazing gems like Shadow Fights, Stickman shadow hero, Stickman shadow adventure online, Shadoworld adventure, Granny hidden skull shadows, and tons of other awesome free games.
---