What are the most popular Santa games?
What are the new Santa games?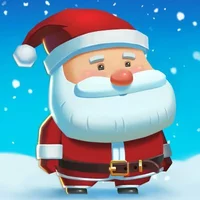 Play Free Santa games Online
Jingle bells, jingle bells, jingle all the way. No, it started like… Hopping in the snow. Very far away. Right below the twinkle toe I… You already guessed it. Here you can find the best Santa games online.
What a deer?
Christmas or Xmas or New year are the best holidays. How interesting it is. In nearly all countries the middle of winter has a feast. A whole "let the snow away" celebration with lots of food and fireworks. And where it is fun there are playing activities. Here at Kevin Games we know best on how to vibe. With the main hero in a red coat of course! Or rather an old happy grandpa. With magical powers and love in the heart. The man who knows his business well!
What can you try with Santa free games?
Humanity is really amusing. We intend to do something no one can imagine. And even in something so strict as Christmas there is a catch. Which one? Well. It is not a regular sort of game. Take a step away from tree chopping because grandpa goes drifting. Or something evil to enjoy. The Grinch would be pleased. While camouflaging himself in red and white.
What are you waiting for? Play Santa games right now and bathe in holiday spirit. Be a good boy or girl. Or someone would get coal in his socks.
---
We carefully selected 8 of the greatest Santa games and made them available for you online for free.
This archive consists of browser games for desktops and mobile platforms as well as titles specifically designed for tablets and phones. Here you will find some truly amazing gems like Lumberjack Santa Claus, Santa claus rush, Wood Cutter Santa idle, Evil santa, Super sliding santa, and tons of other awesome free games.
---
Also people ask about Santa games
What are all the Santa games?

Play as Santa Claus in Winter Clash 3D, Evil Santa, Santa Run, and Santa Claus Rush. Enjoy them for free on Kevin Games.